April 26th, 2010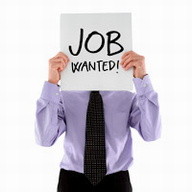 Although I'm no expert, I do have a lot of experience looking for a job online. Once again I find myself unemployed and having learned that I'm no longer in contention for two positions, the time has come for an updated, more focused, and more useful collection of links and advice for those looking for a job online. I eventually took the best of the best of job search advice and assembled it into a single post. If I could only recommend one online job board, it would be Indeed though you also need to be on LinkedIn for personal online marketing purposes so you end up using LinkedIn the most.
One of the best tips anyone can give you is to learn to use RSS feeds, particularly how to create search agents and then subscribe to them, this is a big timesaver and key advantage over newspaper ads and even the original online job boards. Set up smart, keyword focussed, search agents.
The Old Big Four online job boards
When I first learned I was to become unemployed, I made sure I had search agents on Monster.com and CareerBuilder.com, as well as craigslist. My profile on LinkedIn and my resume are generally always up to date but I've given them many a once over and in the short term they have to do. I've talked to at least one recruiter/headhunter this month and he never said a peep about changing my CV/Resume.
LinkedIn.com
I've written a lot about this website and social networks in general. I used to be more of a search engine guru, but now you have to know how to use social media, especially if you're trying to promote anything. I have some expertise in social media. The reason I like LinkedIn, the majority of the jobs that do get posted seem to be of high quality and if you're more 'social' than I, you could try to network your way into a job, or you could just try to blog your way to a better career which let me tell you doesn't work for everyone.
Monster.com
Monster is the grand daddy of online job boards. I'm not sure if it is still the biggest, I wouldn't even say it is the best, but it has a lot of brand awareness bought through TV commercials so it is important to post your resume there. It does have reasonable RSS/email search agent features so it is one of the first places I turn to look for jobs still.
craigslist
Craigslist in Vancouver has basically zero barriers to entry, anyone can post, most anything for free. Craigslist itself warns you of scams and they have lots of anti-spam tools and ways to report people who abuse the system, but it still is the most jungle like. You can set up a search and subscribe to that RSS feed which is what I recommend. If you're more adventurous you can subscribe to a particular category. I've done that in the past and it results in too much garbage automatically sent to my computer.
CareerBuilder
CareerBuilder is apparently as old as Monster and about as big as Monster and I actually like it better than Monster, though I've used Monster longer. It lets you subscribe to search results by email which is inferior to RSS and less anonymous too. It also suggests jobs for me, mostly it is way off, but every now and then it suggests a job that doesn't match my search criteria, but I'm still qualified and interested enough to investigate further. This feature is not very accurate.
But what about?
Workopolis.com or working.com or dice.com, all are worth a look, I should probably update my information on Dice and try to set up an RSS feed or an email alert. It seems more popular in America than Vancouver. RSS feeds are the way to go and one of the criteria I looked for in a job board. Workopolis and working.com I've used, as they are Canada focused, but the best sources for jobs and the best jobs don't seem to be on those two sites.
More Job Boards
Recruiters/Headhunters
In Vancouver these are the following recruiters that I have experience with:
Some of them are exclusively tech focused some focus on finance and accounting.
Major Employers in your area
The biggest employers often don't use the online job boards or headhunters, they get enough qualified candidates through their own websites. Sometimes these corporate career websites suck, but you still have to use them if you want to work for a particular company. Some companies have really great internal/external job posting systems, but a lot of them don't. Major employers in the Vancouver area who's website you might want to check out include:
Twitter Accounts to Follow
This entry was originaly posted on , it was last edited on and is filed under: Information Technology and tagged: Job Search, LinkedIn, RSS.