November 27th, 2005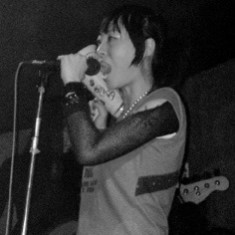 20 Quai show
But there was no van parked out front from Idaho.
So I went to my first rock concert in a long time last night. I had seen the poster at lunch in my favourite Ramen shop and I thought what the hell it is within walking distances. I phoned up Anders and he and his girlfriend came, but I didn't spend that much time with them.
5 Chinese Bands
There were five Chinese bands. Everyone of which had a female singer. That was something of the theme for the evening. I got the flyer in front of me but it is all in Chinese so I can't gleam much from it. Only the last band (Hang on the box) had more than one girl and they were the only band where girls actually played instruments. Their drummer was a hard worker but their bassist hardly moved and was anything but inspiring.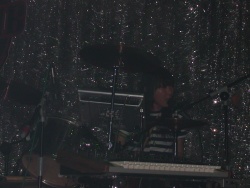 Most people seem to have liked Caffe-In the best. They are half Japanese/half Chinese. I got to practice not only my Chinese last night but also my Japanese and even my French! I ended up with one free CD and one 15 RMB CD, neither of which I've had a chance to listen to.
I also took a lot of photos and ended up sitting with not one, not two, not three, not four, but five female finace majors from Beijing Foreign Language University. They also had an English major friend with them too. I'm out of business cards at the moment, but I did exchange numbers and when my Mac is fixed I will post pictures online and email them to the gals too.
13 Club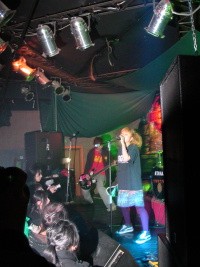 This all happened at 13 Club which is owned by a member of Ordinance. I will probably check out another show here as it is close to my apartment so no cab necessary. I'm now more a part of the Beijing rock scene it appears. One of the Japanese guys in Caffe-In is only in Beijing for 3 months and he joined a band, all I did was take guitar lessons.
This entry was originaly posted on , it was last edited on and is filed under: The Arts and tagged: Beijing, China, Chinese, Concert, Hang on the Box.