October 8th, 2006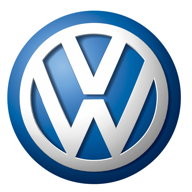 While watching today's Packers game on TV I saw Slash of Guns and Roses fame come on and the first thing I noticed was he wasn't playing a Les Paul. While trying to figure out what guitar he was actually playing and what he was doing on TV, the television told me.
Volkswagen has a new promotion where you get an electric guitar when you buy a new car. This isn't immediately apparent nor is the URL you need to go to, but luckily they show commercials many times during football games.
If you go to vdubrocks.com you can learn all about the offer. The website is kinda funny, it explains things like what a fret is. The guitar apparently has a built in preamp and uses 9 volt electricity. They are touting it at the first guitar designed to be played in your car. It must connect to the audio system, hopefully using a standard cable. You can turn the preamp off and use a regular guitar amp instead. It also has a built in EQ with some presets.
They are also having an online uber rock god competition. They want people to upload videos of themselves playing guitar, they even use the word unruly. You have to play thirty seconds of unique music, not steal licks from someone else. You have to be 18. You win an autographed guitar from Slash which should you prove the most popular.
The site also features lessons from "legendary guitarist, Dweezil Zappa".
The guitar is made by First Act, a company I'm not familiar with, but then again there are a lot of guitar manufactures. Perhaps my mom bought her car too soon, I think you need to buy a Jetta to get the guitar, actually a Jetta, bug, GTI, or a rabbit. My mom bought a Passat. This marketing promotion is aimed at a younger hipper market. They even are trying to benefit from user created content and the popularity of shows like American Idol and Rockstar.
If you have any thoughts on this now likely forgotten promotion you can leave them below. This post survived my latest and most extensive attempt to improve the Quality, Utility and Economy of this blog.
This entry was originaly posted on , it was last edited on and is filed under: Marketing and tagged: Commercial, Guitar, Slash, TV, Volkswagon.