November 7th, 2006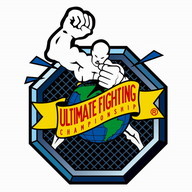 I'll probably watch it on Saturday, I've been watching the UFC on Spike almost every Thursday night. I've watched a lot of TV while I've been in Deep Bay.
There are several other fight promotions. When I was in Japan I watched K1 and wanted to see a live event but I ran out of time and money. Nagoya hosted one but by the time I found out it was too late, one of my students went. Pride ran its first big event in Las Vegas I recently learned.
I'll be cheering for Matt Sera and the Canadian Patrick Cote if anyone cares.
I noticed a fighting category on Slam! Sports alphabetically before hockey even. This implies it is becoming more mainstream at least online. You also see celebrities in the audience sometimes.
Eventually I got to see a life UFC event when they came to Shanghai. I still remember renting UFC 1 on VHS in Duncan, life was simpler back then. Now it seems I struggle just to remain employed despite all the time and effort I put into my studies. If you have thoughts on MMA fights from thirteen years ago you can leave a comment below.
This entry was originaly posted on , it was last edited on and is filed under: Sporting Life and tagged: MMA, Pride FC, UFC.