May 11th, 2006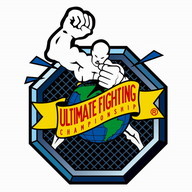 I've been watching this 'reality tv show' every week since it started. I've never watched any of the popular reality tv shows, but now that I'm unemployed, not going to school, and living in Deep Bay I have the time for trivialities like TV.
I actually found this show while at UBC doing my MBA. Unlike other reality TV shows where you eat ostrich eggs or something, this show makes sense. You take a bunch of guys, who like to fight, want to fight, are trained to fight and you bring them together. You throw in some cash prizes not to mention the fame and the pride/satisfaction of kicking everyone's ass.
Every week there is a fight, most of the fights haven't been that special, but it is the potential. Two guys, one octagon, $5000 cash if you knock the guy out, "Let's get it on!". But not this week. I'm not going to comment on Noah leaving. The dude had to wait two more weeks or something and it would have all been over. No I'm finally writing about this TV show in my blog because there was no fight this week.
That is the whole point. I skip hockey. I tune in every week. I watch guys goof around to fill the full hour tying themselves with toilet paper waiting for the fight. And this week there is no frickin' fight. Next week there better be a hell of a fight because even if the Devils get knocked out, it will be harder and harder to justify tuning into Spike TV instead of watching or at least listening to the Stanley Cup playoffs.
I finally got to see a live UFC fight in Shanghai of all places, now I'm once again unemployed and updating old blog posts to try and improve the Quality of this blog. The Ultimate Fighter has become passé you are better off signing directly with the UFC of course in the olden days the UFC had a lot less fighters under contract. If you have thoughts on the Ultimate Fighter you can leave them below.
This entry was originaly posted on , it was last edited on and is filed under: Sporting Life and tagged: Hockey, MMA, New Jersey Devils, Reality TV, UFC.