January 11th, 2007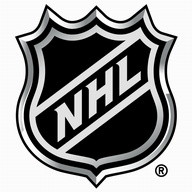 I just saw this YouTube clip on SportsNet Pacific. This clip features a 13 year old kid from Quebec in a hockey skills competition. This clip is actually edited well and of decent resolution. Unfortunantely YouTube is experiencing some difficulties right now so hopefully this works.
I wonder what rights someone has to their video once it is put on YouTube, this clip has appeared on TV and now Muskblog.
This is the 3rd old blog post in a row which I made to share YouTube videos where the YouTube video no longer loads. YouTube videos regularly get taken down due to copyright violation, but I also think over the years the embed code and HTML snippets even the technology behind YouTube has changed a lot and after six years.
Kevin Roy Update
The video is working again and the player featured is Kevin Roy who almost six years after this video was posted now plays for Northeastern University and was drafted by the Anaheim Mighty Ducks in the 4th round of the 2012 NHL Entry Draft.
This entry was originaly posted on , it was last edited on and is filed under: Sporting Life and tagged: Hockey, Kevin Roy, Video Clip, YouTube.