February 24th, 2007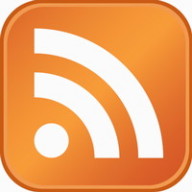 Maybe this is a little harsh but it gets the point across. Especially when you write a song and produce a YouTube video.
I've always been more of a computer and stand up video gamer, but if I were to buy a latest generation console I'd be tempted to get a Wii. How much horse power do you need? Plus I could surf the net in Opera. Even a PS2 is tempting, there are a lot of great games on that platform, more bells and whistles doesn't make a game better.
I first saw this video on Kevin Burton's Feedblog, which seems to talk about all things not feed. I wonder how long it will be before Ben and Jackie give their take on this. It definitely is a good example of Citizen Marketing.
Six Days
That is how long it took the Church of the Customer blog to pick this story up. Of course they credit someone named Spike. I suppose I could do a lot more to promote my blog, but I'm not sure that is wise, but after all these years I'm trying to improve this blog again. I'm once again deleting content and updating old posts and trying to use search engine optimization to increase my online profile. Now Twitter is where something like this would break and it wouldn't take six days.
This entry was originaly posted on , it was last edited on and is filed under: Marketing and tagged: Kevin Burton, Play Station, Video Clip, YouTube.