March 8th, 2007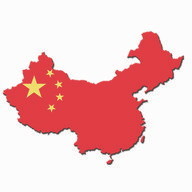 You can't ban the internet, but apparently in a move to keep Chinese youth from spending too much time online, they have banned the opening of additional internet cafés. I learned this through my RSS feed from Webmaster World, but it is on Reuters.
I can testify to the popularity of internet cafés in China and Korea. Japan is a bit different I spent my share of time in cafés there. They are not as prevalent as in China and Korea. In Japan the keitai (cellphone) is all. The nicest café in Toyohashi it was more popular for patrons to sit and read comics or magazines. People also came there to eat and drink fancy beverages and of course write SkyMail or meet friends.
The big users of internet cafés in Toyohashi seems to have been foreigners. Now with the rise in popularity of laptops and WiFi maybe things have changed in Japan. But even in Vancouver it is the Koreans who set up internet cafés not the Japanese. Although all three are distinct cultures but in some ways the Chinese are more similar to the Koreans, though the Koreans themselves sought to emulate the rise of the Japanese economy as have many other nations.
Although the Japanese are big video gamers they are famous for consoles and standup games, these are popular in Korea and China, I know I had to come out of retirement and try the locals in Street Fighter 2 while I was in Beijing. Koreans and Chinese are perhaps bigger into online gaming, from Diablo to Starcraft to MMORPGs. These are not unpopular in Japan but in Korea, Starcraft is a national obsession, I remember at my guest house the Korean guys who ran it would watch Starcraft games being played on TV, to observe how the masters play. Although still dated there has never been a Starcraft II and Koreans continue to play it in PC Bangs. I think I even once got a keyword referral something like "Korean starcraft chick".
Update February 2019
Having lived in China for the last four years, I can tell you everyone uses the Internet on their smartphones. Also people are much more likely to have laptops or tablets than in 2007. The Internet is heavily censored in China even games, but people use VPNs to get around the Great Firewall when they can. A few companies dominate the Internet in China they include Baidu of course, but more and more Tencent and their app WeChat is how Chinese people access the Internet.
This entry was originaly posted on , it was last edited on and is filed under: Asia and tagged: Cafe, China, World Wide Web.