June 29th, 2009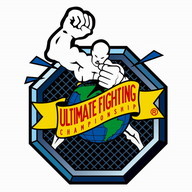 That was the old tagline for Wendy's but it could have equally been used for this weekends Bob Sapp VS Bobby Lashley mixed martial arts match. It was in one of the new smaller promotions but it got more than the usual amount of press. It isn't often that you have two large figures both in size and in reputation fight in a cage.
Bobby Lashley easily won, which you can see on YouTube. Bob Sapp used to rely on intimidation and freakish size/strength advantage when he fought in Japan. But he never was that good, he was good at selling himself and knickknacks in Japan though. While I lived in Japan I watched him and Crocop fight on TV, I think Crocop broke his orbital bone. Neither has done well in recent matches, but of the two, Crocop has had the better fighting career.
There are some big fights coming up both in and outside the UFC. Some fights might still never happen because of money or politics. Crocop seems to have once again left the UFC, because they wouldn't let him fight as much as he would like, this is more of an athletic commission issue than a UFC issue. Ex-UFC heavyweight champions have not been doing well and Randy is definitely better suited for the cage, we'll see how he and Nogueira get on.
The two or three people outside the UFC in the big boys league they should bring in are Semmy Schilt, "The Demolition Man" and Melvin Manheof. They are known more as kickboxers but they are willing to fight MMA and like a challenge.
Vitor Belfort may be coming back to the UFC and no one has been saying Matt Lindland is the best middleweight anymore. 2009 should be a year with more exciting fights hopefully some of them live up to the hype.
Vitor Belfort indeed came back to the UFC as did Alistair Overreem the Demolition Man. He is still fighting in the UFC both are associated with performance enhancing drug usage. Another UFC champion was flagged by USADA recently. If you have thoughts on old MMA fights or the UFC you can leave them below.
This entry was originaly posted on , it was last edited on and is filed under: Sporting Life and tagged: MMA, UFC.