September 7th, 2011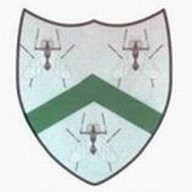 My family has lived on Vancouver Island a long time, before Canada, before British Columbia, Vancouver Island was a colony in the British Empire. My family came from Ireland and Scotland mostly, some came via the Australian penal colony even. My ancestors settled in the Cowichan Valley and Union Bay, many of them became loggers but there were several farms carved out of the countryside. My grandmother's both grew up on original homesteads.
My dad's mom grew up just outside of Duncan, at some point they lost their farm to the bank. It was never in the family while I've been alive. Most anyone who's lived on Vancouver Island has driven by it. It is a working farm currently and the original house is still standing. One of my dad's uncles owned a portion of the original homestead at one point, the big white house beside Dougan Lake, which was named after the family, was part of the original homestead. There were a number of Dougan's who settled in the Cowichan Valley, enough to warrant a family cemetery, the last one left in Canada.
This post is about the other side of the family, my mom's mom's family. She grew up on her family's farm in Union Bay BC. I swear half that little town is in the extended family. The Muschamp road sign in the top left corner of this webpage is the sign in front my Nan's house. There was a McKay family farm in Union Bay too, the two families intermarried at some point. These McKay's came from Ireland, from County Derry now known as County London though there is some debate still over the name of that portion of Ireland.
This farm wasn't even the original Muschamp homestead, according to the book on Union Bay "The Friendly Port", which contains a copy of the preemption certificate dated March 24th 1887, Emerson Muschamp registered 160 acres further up what is now called the old Island highway. He then sold that land a year later to James Dunsmuir who is a famous figure in the history of Vancouver Island. He was a coal magnet and that is what the land was used for, exporting coal. His father built Craigdarroch Castle.
The piece of property my grandma is selling has been in the family since 1888. Canada became a country in 1867 so this piece of land does not predate dominion. It probably was originally 160 acres as that was the maximum you could preempt from the government. It has been divided among descendants over the years. My grandmother's sister and brother had smaller pieces on either side that were sold out of the family recently and two new homes were built on formerly empty lots.
The farm was a dairy farm but it also had fruit trees, some my Nan planted when she was little. The farm hasn't been a working farm in over fifty years. This isn't the original house, there was an older house, this one was built around 1950. My great grandfather lived on this farm until almost the day he died. Legend has it he was the first white baby born in Union Bay. My family also intermarried with local indigenous people from Kuper Island, but no one ever believes me due to my blond hair and blue eyes. My great grandfather used to be a regular at the Fanny Bay Inn, walking to the pub until he was well into 90s. He'd get a ride home from other regulars or the cops who would pop in after work to see him safely home.
I've been watching a lot of Pawn Stars, Storage Wars, Auction Hunters, and even American Pickers the last few days and there are no old out buildings left on the property. When my Nan moved back over 20 years ago, there was a milk shed and some old rusty farm equipment, but that's no longer on the property. There is a two car garage and an old army shed which we will have to clean out. My grandmother is giving away stuff as she doesn't want to spend another winter in that old house. She's had both her knees replaced and the stairs are just too steep and the property is just too big for a little old lady.
Today I went up across the tracks into the back 40, which isn't quite 40 acres, to mark old wells. I took a few snaps. The ad for the property is in the local paper now and I found it online finally. It is MLS®322044. The property is 26 acres and is listed at $675,000. The property does have nice views but the majority of the land is across the train tracks and overgrown, my aunt has ideas for businesses she seemed to want me to start, but funnily enough I don't have $675,000 dollars and I don't want to live in Union Bay. The very first person wanting to see the house and walk the property is coming on Wednesday so as the only person whoever seems to take the dogs up the back, I was to be tasked to walk the property line, but now I'm zooming back to Vancouver for a job interview.
Some of the newer neighbors have cleared their land anew and put in new private access roads so it is actually easier to walk the neighbours property, I'm not even sure where the property ends, the old stone walls are moss covered and don't mark the current property lines, but rather demarcate an old grazing field and prove that at some point, someone picked up all the rocks so the land could be cleared again and used for agriculture. The property has agricultural status as far as tax assessment, but because it is such an old piece there are a variety of purposes it can be used for.
It's kinda sad selling the last piece of the land originally settled and cleared by my ancestors, but no one in my immediate family wants to be a farmer and my grandmother needs the money to enjoy her remaining years so selling it is for the best.
Most of my oldest relatives are dead, especially the men. I grew up with a lot of stories about clearing land, putting in roads, logging entire islands, etc. Seemed like everyone had their own logging company when I was a kid. My dad was quite adamant I would be the first person in his family not to work in a logging camp. There was Dougan Logging, W. A. McKay Logging, and G. W. Cox & Sons, but the logging industry doesn't employ as many people as it used to in BC. We own lots of books on the history of BC particularly about early logging history, but that is for another post. I consulted one or two books, websites, and relatives while writing this post.
Sold!
It took a long time and we didn't get that close to our original asking price, but we did sell the last piece of the Muschamp family homestead. The McKay and Dougan homesteads were sold out of the family long ago, even most of the original 160 Muschamp acres were sold and subdivided off last millennium. Now we have to find a home for unwanted pieces of furniture, old tools, and other junk.
Not enough planning went into what to do after we sell the property, now I'm going home on the weekend to probably sort stuff into four piles: keep, donate, recycle, and trash.
This entry was originaly posted on , it was last edited on and is filed under: Canada and tagged: Family, Muschamp, Real Estate, Union Bay, Vancouver Island.