October 10th, 2005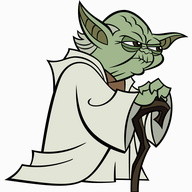 I've been in China a while and I'm getting a feel for the local beverages. I drink a lot of fluids especially in hot and humid weather. Beijing is actually starting to cool off, so maybe I'll find a use for the non-iced coffee drinks at cafes soon.
One of my best discoveries is "Yoda tea". It is some sort of promotional flavour offered for a limited time only. It is actually tough to find at small stores but the grocery store I go to has a lot of it so I've started to stockpile it. I've tried the "Darth Vader tea" and the "Clone tea". I think there might be a generic "good guy" tea but it is rare and didn't leave much of an impression on me. Yoda is by far the tea to beat. I've also been drinking the Chinese version of Nestea and of course Snapple, though Snapple is 13.50 RMB compared to about 3 RMB for a normal Chinese beverage.
This entry was originaly posted on , it was last edited on and is filed under: Asia and tagged: Chinese, Star Wars.