November 8th, 2005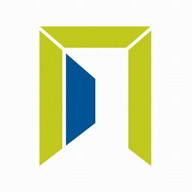 Although the Sauder MBA program is almost over, my personal problems which resulted from me participating in the program are not. Some of my classmates and those in the MBA Office would like to conveniently forget about this and the role they played in the whole Sordid Sauder Saga.
These three postings were made to my class's bulletin board after the events of March 2005. This was all unnecessary and very painful and revisionist history nor editing blog postings won't change this, even after many years of suffering.
Update March 2015
Having battled depression for over ten years, I can not recommend blogging about your personal problems. Some people will never believe you and they just do not care how much their words and actions hurt you. I doubly do not recommend blogging about your personal problems while looking for work. Depression has left many gaps in my resume and I've never recovered from doing my MBA at the Sauder School of Business.
This entry was originaly posted on , it was last edited on and is filed under: The Good, The Bad, & The Ugly and tagged: Depression, MBA, Sauder School of Business.