April 13th, 2006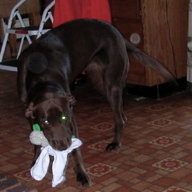 Last night I took Huuna, my sister's dog, to her agility training class. She was doing really well until she had to jump through a tire. I think she only managed to do it twice. She would go under it or around it, but rarely through it.
I think she got frustrated too, because she would start barking at me. Eventually we would have to retreat to a corner where I calmed her down and then try again. It got a bit embarrassing. No other dogs did this.
On the other hand apparently I'm a good dog handler. Last night was my first time. I don't know what these dog people think, it isn't exactly rocket surgery. One guy forgot the course and also gave out the wrong commands sometime confusing his dog I guess.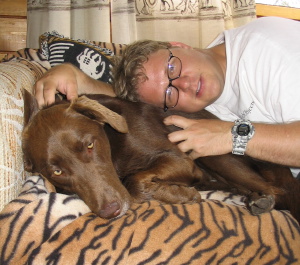 This entry was originaly posted on , it was last edited on and is filed under: The Good, The Bad, & The Ugly and tagged: Dogs, Family.