April 13th, 2006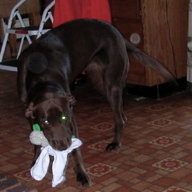 Last night I took Huuna, my sister's dog, to her agility training class. She was doing really well until she had to jump through a tire. I think she only managed to do it twice. She would go under it or around it, but rarely through it.
I think she got frustrated too, because she would start barking at me. Eventually we would have to retreat to a corner where I calmed her down and then try again. It got a bit embarrassing. No other dogs did this.
On the other hand apparently I'm a good dog handler. Last night was my first time. I don't know what these dog people think, it isn't exactly rocket surgery. One guy forgot the course and also gave out the wrong commands sometime confusing his dog I guess.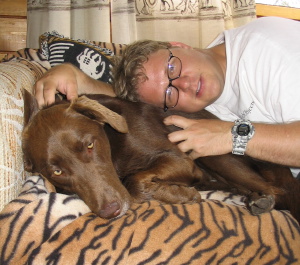 We eventually built Huuna her own portable obstacle course but she got old and had to retire. I don't think she ever actually competed it was just something for my sister to do with her dog. Now I'm editing old blog posts to improve the overall Quality of this blog, but everyone loves dogs, Huuna never got rated professionally. You can leave your rating below.
This entry was originaly posted on , it was last edited on and is filed under: The Good, The Bad, & The Ugly and tagged: Dogs, Family, Training.