July 28th, 2006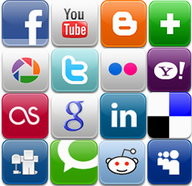 As always I've written about this before, but seeing as how I just got invited to be 'friends' with my sister at Hi5 I thought I'd write more. I don't know how I got invited to be in Hi5 it was either someone in my football/hockey pool or one of my MBA classmates. Heidi was the last person to contact me through Hi5 before my sister. I was surprised when Heidi contacted me, all things considered.
Hi5 seems to be less popular than Friendster, both have been eclipsed by MySpace now. I suppose I should tell my sister to join MySpace rather than waste time on Hi5 or Friendster. I guess if you have your friends already invited on one it is a pain to invite them to join another, this is called a switching cost. The only site I actively recruited people to join was LinkedIn.
I've written how there are people in my LinkedIn network I wouldn't care to aid any further, having gone out of my way enough for them only to treated abysmally. My Hi5 network is minimal, my profile wasn't even complete, but I think they have added a lot of new features. You can now customize the look of your Hi5 profile with HTML, this has lead to some hideous web design over at MySpace and a whole cottage industry of tools and plugins.
Also at Hi5, you can have your own URL just like at MySpace and LinkedIn. I haven't been to Friendster in a long time I guess for the sake of this posting I should check that site out right now. The person who insisted I join Friendster, as they were on some sort of mission to beat their cousin in number of friends, Glichelle hasn't deemed it necessary to keep in touch once she left Japan even after we were both living Vancouver again. Her Friendster page crashed my Opera browser too. What is it with people who guilt you into doing something only to completely abandon you a short time later? Charese found me on MySpace, it is nice for someone to actually want to be associated with me for a change.
I added a photo to my Hi5 profile as well as some links to my website, it is noticeably barer than my MySpace profile. Friendster has added blogging and Google text ads as well. Google text ads fund a lot of internet sites including blogs and social networks. I have no advertisements on Muschamp.ca perhaps one day I will.
So now in addition to Muschamp.ca I have the following 'home pages':
I might have more but this is already too many. Eventually these networks will have to interconnect or there will be losers in the social networking arena, if there aren't already. I read somewhere that Walmart is going to make a MySpace killer, Wallmart!
Based on the number of real people and rough estimates of internet traffic MySpace is the clear leader, with Friendster second and Hi5 third of the ones I'm most familiar with. LinkedIn is the most useful of the social networks I belond to, but doesn't go after the teen crowd. It also doesn't have a picture on your profile, something OpenBC, and Tianji both do. I was invited to join those two professional online social networking sites by MBA classmates while at Tsinghua but I didn't have the energy and didn't see it as a necessity to invite people to join those so I have minimal contacts and profiles there.
LinkedIn is the one I helped the Sauder MBA program adopt and it is the Valley's choice. OpenBC is from Europe and is supposedly big in Germany, a German classmate invited me to connect through that, though mostly I get invites from the Beijing OpenBC group which I joined while living there. Tianji is a Chinese language online networking site, which I struggled to join and even updated my profile recently but unless you can read and write Chinese it isn't for you. They have portions of it in English mixed with Chinese.
One social networking site I've yet to mention or be invited to join is Orkut. It was started by a Google Engineer and is apparently big in Brazil, or so I've read. Who will win in this newest of internet battles is of great speculation and a lot money is being thrown at it. Perhaps someone will throw some at me.
One of the reasons for MySpace's success was they opened up their site to the search engine spiders. People can make their profile private but most probably are not. So when you search Google or especially some blog search engine you find a lot of MySpace pages, this is user created content which MySpace then sells ads on. I've heard some sites are going to have some sort of revenue sharing agreement with the people who create the content. Perhaps Flickr should do something like this. I know iStockPhoto lets you monetize your photos through micro payments.
Besides the sheer amount of work involved in blogging, I'm always a little unnerved by how closely some people follow this blog. It seems like as soon as I post something, I have one less story to tell in real life or even in emails. I guess it is the RSS feed, hopefully anyone who reads this site regularly is smart enough to sign up to the RSS feed.
And The Winner Is?
Now it is about thirteen years later and when people talk about social networking they think Facebook, Twitter, even Instagram. Other websites that were not mentioned by me originally that I use include: Pinterest, Last.fm, YouTube, and WeChat. I still haven't joined WhatsApp or Line. If you have thoughts on how social networking has changed in the last decade or you have bold predictions for the future you can leave them below.
This entry was originaly posted on , it was last edited on and is filed under: Information Technology and tagged: MySpace, Online Social Networks, Social Media.