August 18th, 2006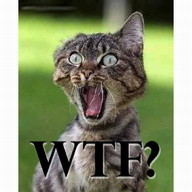 It's my own fault I suppose, but how could I know? I should have left well enough alone, never mentioned it again, but I didn't. I went and linked to it again and I believe it has been re-aired on the Discovery Channel more than once, now "The Man Whose Arms Exploded" completely dominates my search engine referrals.
For years Nurgle was the keyword that sent me the most traffic, now it is surrounded by an army of variations on the title of the TLC documentary. Beware impulse blogging, remember you're writing for your future boss, or you'll end up like me.
You don't want to end up like me.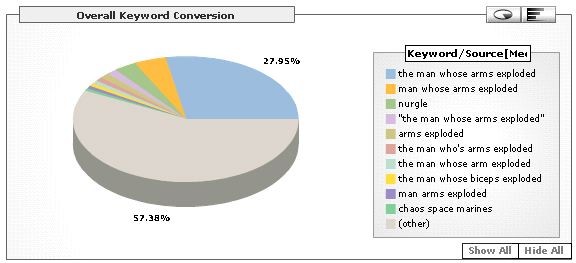 This entry was originaly posted on , it was last edited on and is filed under: Information Technology and tagged: Analytics, Blogging, Dubious, Keyword Referrals.