August 16th, 2006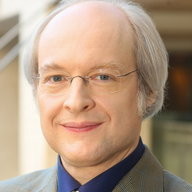 Jakob Nielsen's advice on blogging holds up pretty well with the passage of time. Jakob Nielsen is considered by many to be the guru on website usability. He can also come across as dogmatic and unwilling to compromise or to allow for artistic creativity. I prefer Steve Krug and his book. None the less, I tried to incorporate Jokob's advice and to that end added a picture of myself in the sidebar when he originally advocated it. However it is his ninth point which inspired this blog post:
Whenever you post anything to the Internet — whether on a weblog, in a discussion group, or even in an email — think about how it will look to a hiring manager in ten years. Once stuff's out, it's archived, cached, and indexed in many services that you might never be aware of.

Years from now, someone might consider hiring you for a plum job and take the precaution of 'nooping you first. (Just taking a stab at what's next after Google. Rest assured: there will be some super-snooper service that'll dredge up anything about you that's ever been bitified.) What will they find in terms of naïvely puerile "analysis" or offendingly nasty flames published under your name?

Think twice before posting. If you don't want your future boss to read it, don't post.
I try to do this, maybe some people still don't believe that, but I do proofread and edit my postings and emails, however sometimes things aren't taken as you intended. Humor, particularly black humor or sarcasm can be misinterpreted or missed entirely especially when dealing with people for whom English isn't their first language.
People will Google You
This point was driven home this morning during a phone interview I had with a potential employer. Both the people on the other end had read my blog and I got the impression they poked around a fair amount as I tried to refer them to my writing samples page and they seemed to have found it by themselves. I did link to it from my resume. They supposedly didn't have a problem with the content or tone of my blog, it was considered a positive in fact, however I can see how it is also a liability.
I know all about discretion and restraint. I even used to work for a military contractor and they had no complaints about me in this regard which says a lot.
Wired Generation
I've had a homepage online for over ten years. I also always post as Muskie or Muskie McKay in online forums. As a result there is a lot of potential results should someone Google my name. One advantage to publishing a blog or maintaining a website is it helps build your personal brand. If you don't have a blog or your own website you are more reliant on other people saying what you want said about you.
Expertise and Passion
Expertise and passion those are two excellent things to keep in mind while writing, along with of course timeliness and timelessness. I've tried to become a better blogger. I spend a lot of time improving this website, including editing and rewriting older posts such as this one.
Even PR Experts Have a lot to Learn
Apparently Justine Sacco doesn't read mine or Jakob Nielsen's blog. The dangers of electronic communication are real and they are never going to go away. We're going to have to start teaching this in grade school, because by the time you're an adult the damage is tenfold greater when you say something stupid, because you're an adult, a professional, a PR expert, or at least you have to look people in the eye and claim that when you're unemployed and looking for work.
Try to Be Positive
This can be hard especially if you're going through difficult times, but over the long run blogging about your problems will create more problems than it will solve. You are always writing for your future boss or your potential spouse. You need to build your personal brand as very few people work for the same employer for their entire career these days. I've collected a lot of expert job seeker advice as well as not very convincing arguments on why you should blog.
This entry was originaly posted on , it was last edited on and is filed under: Marketing and tagged: Blogging, Jakob Nielsen, Online Reputation, Personal Branding.