October 19th, 2006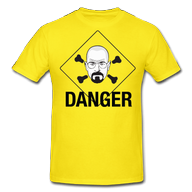 While working through my RSS feeds this morning I read a sad tale at Danwei about a satirical poem that was sent to a few friends which resulted in the author being arrested for libel. It appears the local Chinese government took exception.
Satire and sarcasm have long been used to make comments on politics, Voltaire and Jonathan Swift both come to mind. This seems more like a joke shared between friends than a scathing public attack on the powers that be. However 'friends' is a relative term and the powers that be often don't like to have their mistakes and short comings pointed out, even in jest.
I know I began to question every word I wrote and everything I said during my MBA. Electronic communication can come back to haunt you, whether it is a joke, the truth, somewhere in between or possibly both. Unfortunately, misunderstandings can happen unexpectedly and escalate rapidly.
Update Feb 22nd 2014
This sad tale is from the US of A, don't make jokes about killing kids online, especially if you live in Texas. Rape jokes are also a bad idea kids. Some things you just can't joke about, even in a private email to a 'friend'. Facebook is definitely not private. Emails and texts on your phone are not private either, you can save them, take a screenshot, and of course forward them on.
Learning this lesson is very painful. Even in high school or middle school, with the way the Internet and search engines work now, you're always writing for your future boss. If that doesn't scare you, think about your secret crush, all the stupid stuff you type on a computer even this blog post, could cost you a relationship with a very special person. Some people don't realize their grandkids are going to be able to read the stupid shit they did with just a push of a button, so try to be careful on social media and blog only your best life.
This entry was originaly posted on , it was last edited on and is filed under: Information Technology and tagged: China, Email, Satire.