November 1st, 2006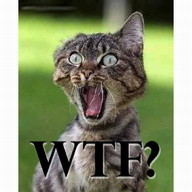 Although I can not recommend publishing a list of the strange keyword referrals your website receives it definitely was a thing to do for a while in the blogosphere. If you want to do better at blogging you'll want to focus on key words and phrases. Today Google and the other search engines keep this data for themselves for privacy and profit. However I have many years of data from Webalizer, Mint and Google Analytics. I also spent way too much time collecting dubious keyword referrals so here for posterity are the all time top ten strangest keyword referrals:
naked female accordion player cartoon
"injected into my ass"
The Alphabet According to TITS!
big tit milk wars
ass mountain
rich boy sitting in the parking lot googlin lyrics
1995 diploma for rio grande high in albuquerque
spreadsheets for busniss and business pans
armoured water pistol
Update July 7th 2013
Although I've resisted publishing more strange keyword referrals of late, and even went so far as to deleted many of the more dubious postings on my blog, Arstechnica a website I've followed for over a dozen years just published their own list of strange keyword referrals. Apparently "hot latex beds" are in this year.
Update September 24th 2013
Google is now going to keep all it's keyword referral information to itself, so I decided to publish one last collection of strange keyword referrals and update this post. I actually went and deleted a lot of my less desirable content including several posts which were collections of dubious keywords, but this top 10 list has a soft spot in my heart. My old friend Kevin Moore was among the people who enjoyed the collection, so I think this post isn't going anywhere.
I updated it one last time retiring two phrases while adding in two more 'winners'.
This entry was originaly posted on , it was last edited on and is filed under: Information Technology and tagged: Analytics, Keyword Referrals, Top 10.