November 8th, 2006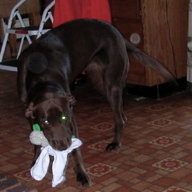 In addition to peanut butter, Huuna also loves socks. Every morning she goes around and picks up yesterday's socks off the floor. She tries to fit as many in her mouth as she can. "Socks" is one of the words she understands. You can really get her going by repeating it in a silly voice.
Huuna also loves silly voices and sound effects, but who doesn't. She's still a big baby.
She also likes salsa and chips. If the salsa is really spicey she probably wouldn't be so enthusiastic, but she likes to eat human food.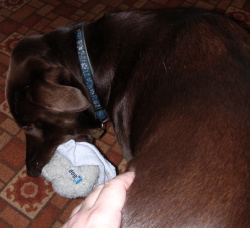 Although eating and playing are Huuna's two favourite things. She also likes to "cuddle" to use my sister's verbage either on the couch or on your bed. She also tries to get into the front of the car or the truck and if left alone in a vehicle she will invariably wind up on a front seat awaiting your return.
Fred's two favourite things are eating and sleeping. He doesn't do much else other than be annoying.
If you have thoughts or observations about pet cats or dogs you can leave them below. Neither Huuna nor Fred is still with us here in Deep Bay.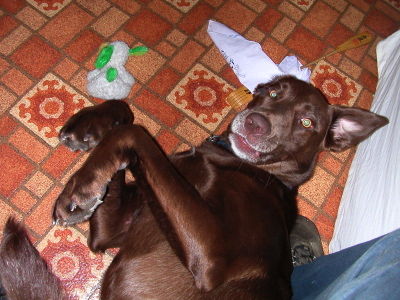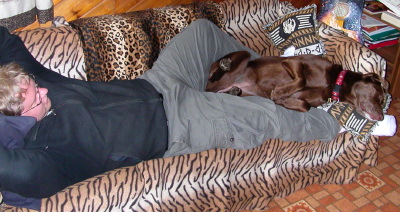 This entry was originaly posted on , it was last edited on and is filed under: The Good, The Bad, & The Ugly and tagged: Dogs, Family.