May 19th, 2008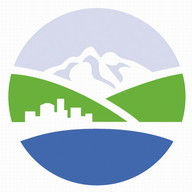 From Marc Stoiber and those fine folks at Change, by way of the Vancouver Board of Trade.
Sustainability isn't charity. If your sustainable measures don't economically sustain themselves, they aren't really 'sustainable' – are they?
If you make your business 100% green, chances are you'll be 100% broke.
Be humble. Recycling your paper doesn't qualify you to tell everyone you're saving the world.
Think innovation, not regression. Sustainability should be the catalyst for ideas, not the reason to go back to 'the good old days'.
Be business savvy. Sustainability is, for the time being, an unfair marketing advantage. Find out how your sustainability measures can help your brand.
Network. There is no stronger network than the green network. We're all trying to help together, and we love company.
NGO's don't bite. Promote healthy partnerships and make friends with local foundations. They'll keep you honest, but help you make money at the same time.
Let your staff in on what you're doing. Folks love working for somebody with a purpose. And they have ideas that might just make you money.
Measure. How will you know sustainability is working, if you can't see how much money/paper/energy you've saved?
Have fun. It's a challenge, and challenges can be exciting. Doomsayers are boring.
I've put up a lot of Top 10 lists as for a while listicles dominated the Internet or at least search engines. Now supposedly long reads and actual thoughtful original well research pieces are supposed to do better in search engines. I'm in the midst of a massive overhaul of my blog and I'm trying to improve and leverage old blog postings. If you have any sustainability or SEO tips you can leave them below.
This entry was originaly posted on , it was last edited on and is filed under: Marketing and tagged: Marc Stoiber, Sustainability, Top 10, Vancouver.