February 4th, 2009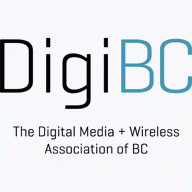 On February 26th from 4-7pm the first grad class of the Centre for Digital Media's one of kind master's program will be showcasing their work. This event will be attended by a lot of industry heavyweights and recruiters and I was personally invited by "The Director of Hookups". I haven't forgotten the people who helped me in the past, and some of them haven't forgotten me either.
The program I've written about before I'm sure. It is too bad it didn't exist a few years earlier as I might have done it myself, thus avoiding the whole Sordid Sauder Saga. The event is open to the general public at 6pm. I'll be there earlier hobnobbing. Maybe I'll even start blogging regularly, some foolish mortals keep asking me to join Twitter…
I eventually joined Twitter but not early enough to get @Muskie. I joined a lot of online social networks back in the day but I should have joined Twitter sooner in hindsight as I use it the most and short handles are valuable just like short domain names. McKay.ca was also taken in 2002 but I think it became available again at some point.
I'm stuck with this domain name and my Twitter handle because @Muskie aka Rich Moscatelli has never tweeted. I don't think I knew that name before. He may have forgotten the password as he also has @Muskie26 He did register his handle early, years before this post. If you have thoughts on this program or showcase or how all the kids of the future will have the worst online handles on popular social networks you can leave a comment  below.
This entry was originaly posted on , it was last edited on and is filed under: Information Technology and tagged: BCIT, Emily Carr, SFU, UBC, Vancouver.