June 9th, 2009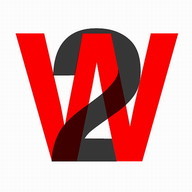 The W2 Media Lab was one of the community features and non-profits included in the redesigned and rethought use of the Woodwards land and buildings in Vancouver's Inner-city. I'm not the most political person, but I try to help people when I can so I'm dusting off Muskblog to help get the word out about what is happening between W2, Westbank, and the city. Plus I couldn't sleep anyway as Astronomi-con Vancouver totally messed up my sleep cycle.
Building Opportunities with Business, BOB to our friends and not-so friends, is one of the groups supporting W2. We gave them a grant to write their original business plan, which you'd know if you watched the informational video produced by Projections/Intersections our neighbor on Main Street.
This is a busy week for BOB and myself, we've got Andrea Reimer and a bunch of other green business leaders and local keener greeners meeting at the Japanese Language School in what is left of Vancouver's Japan Town. We also are bringing inspirational humorist, David Roche to the Carnegie Centre with the help of Potluck and Carnegie staff on June 10th for free.
I seem to be the only person left in my team as one staff member is on vacation in New Mexico and another got into an auto accident on the weekend and is decidedly unwell. So I'm blogging late at night to encourage people to check out CreativeTechnology.org, Fearless City, the Georgia Straight, and lend some support to W2 if you can.
This entry was originaly posted on , it was last edited on and is filed under: Canada and tagged: Andrea Reimer, DTES, Vancouver, W2.