January 21st, 2010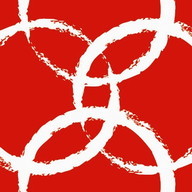 No not Bob Log, the BOB Blog, the official and only blog of Building Opportunities with Business is about ready for prime time. I've been working on it too much this week, along with the rest of my WordPress escapades.
It is running on WordPress version 2.9.1 with the theme created by Burst! and Flightdeck Media. We are using the following plugins to get our social media and network integration working correctly.
DISQUS Comment System also in use on this blog now too.
Simple Flickr Photos, which isn't what I'm using on this website.
TinyMCE Valid Elements, this was installed before I even logged in, I don't use it on Muskblog either.
Tweetable, I actually tried a number of Twitter related plugins, it and Facebook gave me the most grief. I'm still not happy with our Facebook plugin. Needless to say I recommend this Twitter plugin over any other I tried.
Twitter Followers, this plugin works really well if you want pictures of your followers in your WordPress sidebar.
Ultimate Google Analytics I do use on this blog so knew exactly which plugin I would use to track the popularity of BOB's blog. Alas our template doesn't seem to call wp_footer or whatever…
Check out the BOB Blog tomorrow and leave a comment here and there as I'm still getting the hang of DISQUS.
This entry was originaly posted on , it was last edited on and is filed under: Information Technology and tagged: Disqus, Facebook, Plugin, Twitter, WordPress.