June 2nd, 2010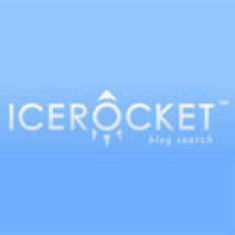 I used to write a lot about search engines. It used to be more interesting. Now it is Google and everyone else in the English Internet at least. Korea, China, and likely a lot of emerging countries have more interesting algorithmic battles, but from my website I probably get 70% of my referrals from Google and that is probably par for the course.
The one search engine I've been using at least experimentally is IceRocket. Now in 2019 it seems to have disappeared as have Clusty and Kartoo largely.
Priorities
I'm not sure how writing more about search engines will help my job search, but others have turned being a search engine guru into 100,000's of dollars. Me, I worry about Nurgle and the number one BOB in Vancouver, those are my search engine claims to fame. That and attracting people to my blog who are obsessed with calves.
IceRocket has been around a while, it is privately financed by the Maverick's owner among others, it concentrates on the timeliness of information rather than the timelessness, see my forgotten classic article on that distinction. It specializes in the Blogosphere and the Twitterverse. It has a much different image search than Google, not necessarily better, but finding different pictures, doing a good job for Nurgle. It introduced a feature called the Big Buzz which shows a snapshot from various sources for a term. I use it sometimes, the rest of IceRocket's tools I don't use much.
Not a lot seems to get written about IceRocket in the mainstream, so I did some Googling. ;-) The fact that Google is a verb makes it neigh undefeatable in English.
You apparently missed your chance to give IceRocket a try. Some people use DuckDuckGo it has VC backing but most people still use Google or they search on social media. If you have an alternative search engine recommendation you can leave it below.
This entry was originaly posted on , it was last edited on and is filed under: Information Technology and tagged: Google, IceRocket, Search Engines, SEO, Technorati.