April 14th, 2011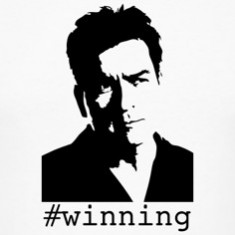 Tonight I went to my first ever Vancouver Blogger meetup and of course I decided to blog about it.  As my post started to grow beyond a few paragraphs and snide comments I realized I was going to have to bring my 'A game' if I wanted to increase my fame in Vancouver's blogosphere and join the ranks of the Digerati.
So before I impart my 10 keys to becoming a blogging superstar, I gotta wonder if I was the only person who thought it was culturally insensitive to schedule the Vancouver Blogger meetup during the Canucks' first 2011 NHL Playoff game? Anyway here goes, time will tell if Alexandra Samuel gets any value from this:
Choose to blog on a topic that advertisers or popular culture cares about.
Don't give away all your best stuff for free.
Most search engine optimization or social media experts, aren't.
Be authentic! Not everyone online is a sheep, so don't try to trick us we can tell.
Shameless self-promotion works.
Leverage existing online social networks to expand your reach.
Participate in the blogosphere, give back, no blog is an island.
Updated with a link to an old Guy Kawasaki post on how to evangelize a blog in case you trust Guy more than me. Here is the Ultimate Guide on How to Get More Blog Traffic by Jeff Bullas if the above advice is insufficient.
You also need to keep at it, overnight success of course happens but sometimes it takes years or even decades. Many famous writers were not well read during their lifetime. If you want #Instafame you should have started long ago but the second best day to start is today. I've kept updating and upgrading this blog trying to make it better so if you have any questions you can leave them below.
This entry was originaly posted on , it was last edited on and is filed under: Marketing and tagged: Alexandra Samuel, Blogging, Guy Kawasaki, Jeff Bullas, Top 10.