April 28th, 2011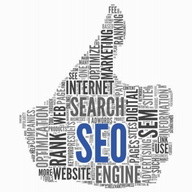 After I write a long rambling post, I generally go to bed and think, no one is going to read all that crap. So I write another companion piece which is in a style more agreeable to the attention span of the average Internet user. So here are 10 short, simple, and maybe even useful search engine optimization tips:
Be patient!
The most important words you choose are those that appear in the title and first paragraph, these are your keywords.
Design for people first, robots second.
A focused website is a SEO friendly website.
Don't play with fire. Being banned from Google is the Apocalypse, don't do what they consider to be spam.
Don't buy snake oil. Look at the public track record, history, qualifications, and publicized results of anyone who claims to be a SEO expert. Then look again.
People like visual stimuli, so use images and video with your text. But always remember search engines rank text.
No website is an island. Don't be afraid to link to peers even competitors. However don't forget to repeatedly link to your own most valuable content.
Beat a dead horse. Search engines robots are getting more clever all the time, but they have a simple purpose in life, they read webpages and add them to the search engine index. So writing yet another article even just a couple paragraphs which is keyword rich will likely improve your rankings an iota eventually. You have to keep with your search engine optimization efforts for six months, a year, forever.
Also start paying attention to your referral logs or your website statistics, but don't become obsessive. Google Analytics has more information than most people will ever need. Establish a baseline on how your website performs for your chosen keywords now, then measure your progress. Have a single, modest goal and work towards it. Whether you're trying to sell something, increase pageviews, increase ad revenue, increase followers/fans, increase the number of pages indexed, increase incoming links, increase social media mentions, or increase Klout you have to focus. You can't have it all, right away.
The goal of search engine optimization is to become authoritative not popular. Remember that and good luck.
Social Media 'Gurus'
The Onion seems to share a similar opinion to me on the actual qualifications and expertise of most social media experts.
Search Engines Adapt and SEO Best Practices Change
Timeless advice like focusing and emphasizing Quality and avoiding anything consider spam-y is alway valid. But in order to stay on top in search engines rankings especially for competitive keywords requires time and after all these years likely money. I still get most of my traffic through Google and social media, but I think this blog gets less traffic than it did a decade ago.
This isn't an accident, a lot can happen in you life online and offline, if you want to stay on top you'll likely need to adopt new techniques. Structured Metadata has become more important to search engine optimization. Social media or self marketing has become more important, but it isn't "all good". You need to remember you're always writing for your future boss.
I still maintain old hand-coded HTML. However, most content that is published to the web uses a content management system or social media. This blog runs on WordPress and keeping your content management system up-to-date is important. So to start 2019 I upgraded to WordPress 5 and starting using Yoast's SEO plugin. In this way lots of small details are handled so I can focus more on writing and updating old blog posts such as this one.
If you have questions or advice on search engine optimization you can leave them below.
This entry was originaly posted on , it was last edited on and is filed under: Marketing and tagged: CMS, Search Engines, SEO, Social Media.