November 3rd, 2011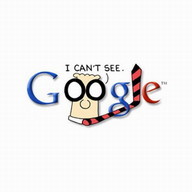 Since I upgraded to iOS 5 or shortly after when some of my main apps were upgraded I lost the ability to email links, tweets, and stories in multiple applications, this along with changes to the LinkedIn iOS app has resulted in me sharing less stories publicly and has probably contributed to my steadily decreasing Klout score.  However some recent stories have inspired me to make yet another blog posting. I've been at the blogging game for over five years.  I've made over one thousand posts though not all at this domain which is a bit chaotic.  I've also started some smaller more focused niche blogs and have done some guest blogging.
None of this has resulted in world wide fame, it hasn't even helped my career, in fact many people claim the opposite that my honesty online has hurt my career, but my career was never going great, and others decided of their own volition to make my life worse than it had to be so if I ended up writing about that, well you can see the cause and effect and the negative impact other people's words and actions had on my life.  But this post isn't about all that, I'm finished writing about that period of my life and the people who made me miserable.
Google has apparently released a major algorithm update. What they have done is give greater priority to the timeliness of web pages.  Blog postings and social media in general is extremely timely.  This increased emphasis on timeliness is causing rejoicing among some bloggers as their pageviews and online influence may increase. Recently I've gotten a bunch of comments left on a post I made about my unenjoyable experience updating to Mac OS X Lion, maybe that is evidence of this algorithm change.
It may surprise many, but I don't look at Google Analytics much at all or even Mint regularly anymore. I do still look at my keyword referrals but I haven't blogged about the strange ones recently. Blogging about strange keyword referrals begets more strange keyword referrals.
The other recent article is an interview with one of the more infamous Vancouver area bloggers Raul Pacheco who is better known by his online handle @hummingbird604. Given I've maintained a webpage online longer than most corporations, have various degrees, and experience creating websites, web applications, and managing and monitoring social media you'd think I could parlay that into a job, but I haven't even had any interviews lately so when there is big news about Vancouver, blogging, and how search engines are giving greater priority to the timely postings of individuals, to such an extent that corporations and PR agencies are taking notice and reaching out to bloggers, I have to ask what about me?
Update
Another day, another tweet about a story on the state of the blogosphere. Two other links I probably should have added yesterday were my theories on the importance of timeliness and timelessness in writing. Search engines tend to use the words "freshness" and "authority" and strive for that in their search results.  Almost six years ago now I talked with Baidu about freshness, authority, search engines, and blogs.
This entry was originaly posted on , it was last edited on and is filed under: Information Technology and tagged: Blogging, Google, Social Media, Vancouver, World Wide Web.