April 30th, 2012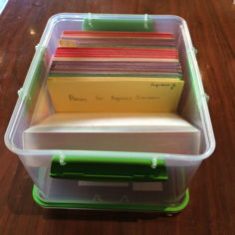 The CFA exams are approaching and that means more traffic for some old blog posts I wrote containing online resources for the Level 1 exam. It also means some folks are likely in for a rude awakening when they sit their first practice exam or on the actual exam day. Since most people are lazy and impatient here is the direct link to my problem set. And here is the direct link to my even more useful sample problem generator. Both are Excel files, the latter requires macros to be enabled as it uses a random number generator. Eventually I typed up some hints on solving 30 of the harder types of CFA Level 1 calculations.
Standard I-C Misrepresentation
Someone, perhaps named Abhishek Chaudhary, decided it was a good idea to take my files, upload them to Scribd and claim copyright over them. This was not a good idea. This would be an example perhaps of a direct violation of Standard I-C Misrepresentation. This inspired me to update my website instead of studying in order to teach a lesson, seeing as that is my current occupation.
I eventually passed the CFA Level 3 exam, overcoming numerous setbacks, and now I hope to find a new job, but I also must update every CFA blog post in order to maximize my googlejuice if not my utility.
Don't Bite (or Steal From) the Hand that Feeds You
Others have made careers out of helping people pass standardized exams like this one, they are even less amused when people take their hard work claim it as their own work and try to profit from said hard work. On the Internet you have options like DMCA requests, angry tweets, Googlebombing, but in the CFA Program you have another option to keep people on the straight and narrow path, formal complaints of ethics violations. Mark Meldrum decided to file six such complaints and made a YouTube video explaining why.
Calculator Definitely Required
Pretty much all the practice problems I shared will require a calculator, thus most of them deal with accounting, corporate finance, or asset valuation. Economics, portfolio management, and miscellaneous mathematical concepts are also covered. There are zero ethics questions obviously. You should most definitely study Ethics and Standards and sit an actual practice exam if possible.
Absolutely No Guarantees
I make no guarantees about my own study materials, I'm just a blogger. There are ad supported websites such as Investopedia but they too are not infallible. Hopefully Investopedia actually does fix their examples when web surfer such as myself find mistakes. You should alway consult the official curriculum as the CFA Institute is the final arbitrator on what is the correct answer on a CFA exam.
CFA Level 1 Online Resources
I kept finding material that wasn't online half a dozen years ago, such as these sites:
If you find any other good legal CFA Level 1 study resources you can leave a link below, although I reserve the right to mark your comments as spam.
This entry was originaly posted on , it was last edited on and is filed under: Finance and tagged: CFA®, Level 1, Practice Problems, Study Materials.