June 12th, 2014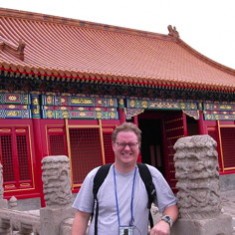 I may once again be in Beijing but I'm still mostly on Vancouver time.
It took longer than I expected, but my MBA was not a stunning triumph. However things were going OK so I booked a visit back to China. I will see Beijing, Nanjing, Suzhou, and Shanghai. I tried to change my return flight to stay longer but that got expensive. I may still visit Hangzhou, but Guangdong province is right out.
I'm staying at the Red Lantern Guesthouse in Beijing. It is a converted courtyard house down an ally in old Beijing. They actually were successful enough to convert a second courtyard house about a block or so away. I'm in the second house, which they now refer to as East. There are a couple of subway stations nearby, but if walking alone in an alley is not for you, then you might not appreciate the ambiance.
I bought a new camera, a Panasonic GM1, I was going to blog about it sooner, but the CFA® program is pretty much a lifestyle choice. Now I am done with it for a couple months so I will vacation and then find a new job. Alas I forgot the battery charger for my new camera so although I have two fully charged batteries, I may have to hunt down and buy a charger. I also have my iPhone 5S with me and it takes pretty good pictures. Getting a SIM card for it is on today's itinerary.
Also on today's itinerary is the Summer Palace. I never visited the Summer Palace despite living in Wu Dao Kou for almost six months as a student at Tsinghua University. I was going through some tough times and assured everyone I would come back and see the Summer Palace in the summer, so that is today's task.
It is only about 11 stops away by train, no need to even change lines. My guesthouse is not in a bad location, just an unusual one. After doing some touristing I will visit Wu Dao Kou and see the old neighbourhood even meet Rebecca who used to work at Tsinghua for coffee. It is too bad my Chinese is so poor. I blame the Japanese or the French. Whenever I try to remember anything I always remember the word or phrase first in Japanese or French.
I will have to study a foreign language again if I ever finish the CFA program. WiFi is plentiful but most social media networks are blocked so this blog may get updated a surprising amount as everyone can see it.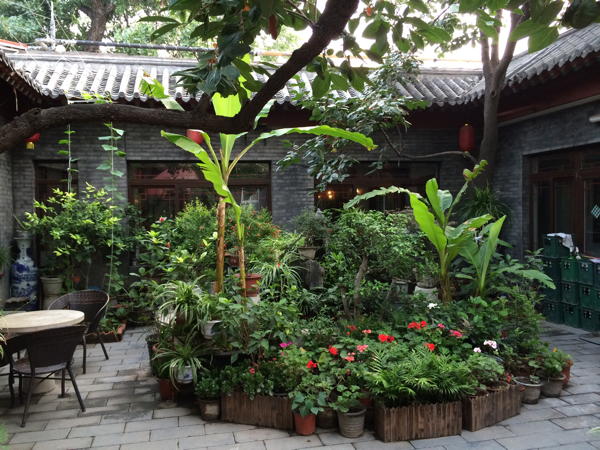 This entry was originaly posted on , it was last edited on and is filed under: Asia and tagged: Beijing, China, Travel.