June 21st, 2014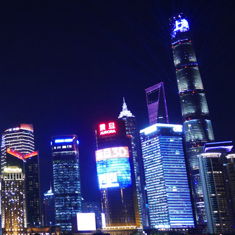 I have been in Shanghai two nights now and I haven't managed to stay out later than 10pm for the most part, but last night the sky cleared and I took some extra photos from my hotel window. My hotel has a cafe/restaurant/bar one floor below but I couldn't get into it the one time I tried. If I can get on their deck I could take even better pictures. Maybe tonight we'll go up one of the towers assuming the weather holds, rain is once again predicted.
Today is definitely the clearest skies since I've seen in Shanghai and maybe since I've been in China so after this blog post I will try to take some more photos from the floor below. These photos with the exception of the rain slicked Nanjing Lu were all taken through my window, the mist or fog was natural. I tried all the night time scenes on my Panasonic gm1 but I didn't note down which one yielded the best results. "Artistic Nighttime" doesn't work without a tripod that is for sure.
I even cropped a couple of these photos but I'm not sure if that made them better. I spent the morning doing laundry but after an hour of drying my shirts and socks didn't seem any drier than when I started. Coincidently you pay by the hour to use the laundry room.
I will finally meet my old friends and classmates from Tsinghua days today. Shanghai isn't a very relaxing city, if you like nightlife and shopping or gawking at neon maybe it is your kinda town, but it just seems bigger and less inviting to me than eight years ago. I preferred Suzhou and tomorrow I may take a day trip to Hangzhou.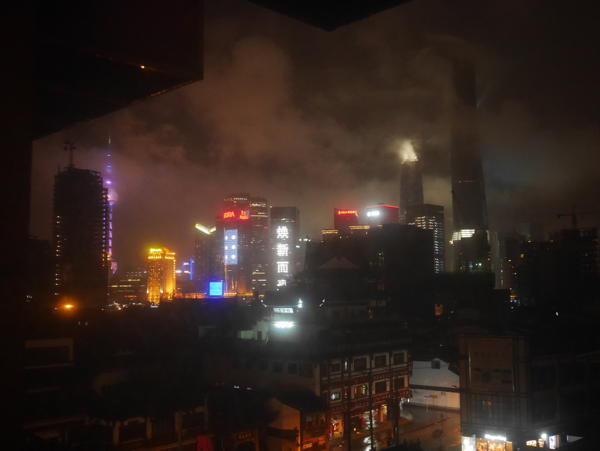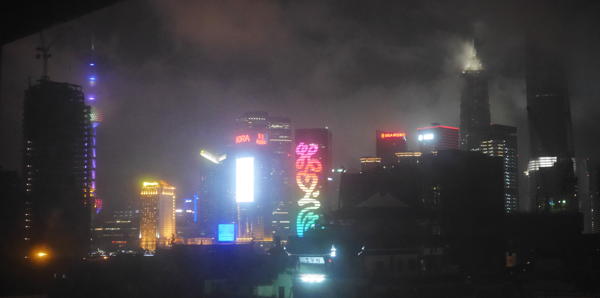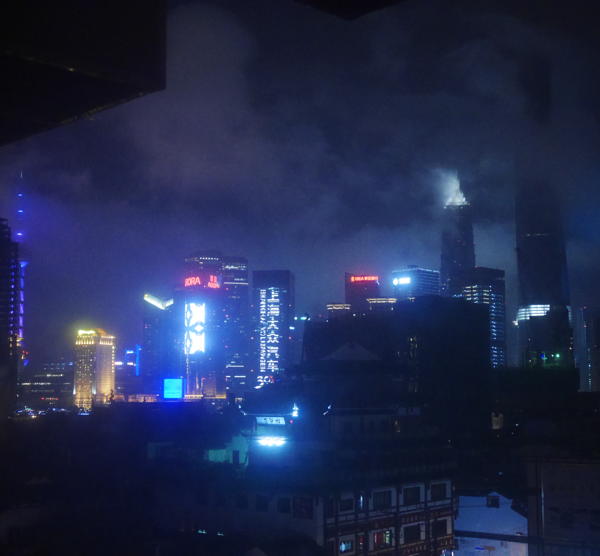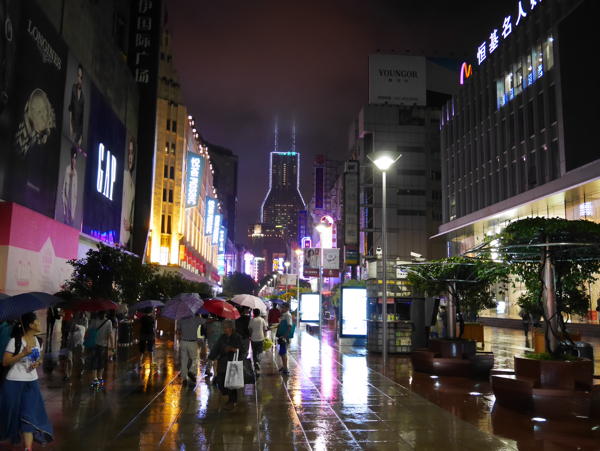 Update January 2019
I eventually was talked into living and working in China. Ultimately things did not work out exactly as I had hoped, but I did write a lot more blog posts about China. I also managed to pass all the CFA® exams finally, but I did not manage to blog my way to a better career. So if you have questions about China or advice on blogging or finding a job, you can leave a comment below.
This entry was originaly posted on , it was last edited on and is filed under: Asia and tagged: China, Nanjing Lu, Photos, Shanghai.