November 15th, 2020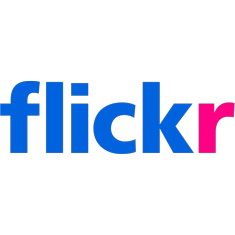 I just uploaded my first photos to Flickr all year, and I'm a Flickr Pro. With no traveling in 2020 I didn't have a lot to photograph but my apartment and neighbourhood. I'm not really a professional photographer, I don't have a pro camera, I don't do much if any post-production, but I have been posting photos online for a long time.
I haven't even had much time for analytics in 2020, though in theory that is my job. What isn't my job anymore is Google Analytics or social media analytics, so examining my Flickr stats revealed some surprises. Below are a collection of my best photographs as determined by the entire Internet.
Game of Thrones is Popular
I'm not sure why it certainly wasn't due to clever use of hashtags but this photo of a Game of Thrones officially branded beer is the most popular photo I've ever posted to Flickr.
The rest of my popular photos are dominated by miniatures, but some of my vacation photos are also popular. I really don't try very hard to be popular, I just like Flickr for hosting photos though all the kids and #fitfam prefer Instagram. Below is a selection of my other popular photos.
Space Marines are also Popular
I painted this Inquistor scale space marine in a hurry for a contest at Owen's store in North Vancouver. I didn't win but this model is the most popular I've ever uploaded.
My best painted miniature ever?
It probably is, I've actually had to repair it and I've repainted the weapon and added campaign badges, now I don't even think there are rules for a Palanquin of Nurgle in Warhammer or 40K.
Volume has a Quality all it's own
I don't know how long it took to paint this many goblins. I had a little help, but every one of these models was finished and based by me, again for a deadline arbitrarily set by a gaming store in Vancouver, this time Darren's.
Gig Photography
I've gone to a lot of concerts. But I generally enjoy the music, I certainly don't bring a camera into the mosh pit, but nowadays everyone has a cellphone and I took this photo at a Hang on the Box gig in Beijing. I also seem to have done some post-production on it and it has proven surprisingly popular on Flickr after all these years.
Shanghai Tower
I lived in Shanghai for four years, but I think this photo was taken when I was just visiting. The photo ended up on some architecture forum that is how it got so many views. Flickr makes it pretty easy to share and embed photos but it definitely helps if other people do it, if your goal is to go viral.
Traditional Dancers at Tsinghua
I wasn't at my best while at Tsinghua, but I did get invited to do stuff, more stuff than I probably got invited to do while living in Shanghai. I spent so much time studying in China, my Chinese should be better, but I was studying Finance mostly.
My best Shanghai Photo?
Every now and then I'd either play tour guide or alone I'd go down to the Bund and take some photos, this one is the best. I had to wait a long time to get the logos to sync just the way I wanted, the father and daughter was pure luck.
Mountain Biking in Yangshuo
I went all the way to Yangshuo to mountain bike for a single day. Actually I did other things too, but this was the highlight. My guide supposedly took photos but they never made it to me, mysteriously getting deleted before Bike Asia could send them, according to Flickr this picture taken at lunch was the most popular from that trip.
Converted Khorne Forgeworld Terminator Lord
This model was to lead yet another Astronomni-con army. I'm not sure when gaming conventions will be held again, but I'm supposed to be painting, but instead I've decided to go through 15 years of photos posted online to highlight the popular and surprising.
Great Unclean One
Forgeworld models are expensive but they are definitely popular on Flickr. I didn't paint this one, some Chinese person did. I saw it at the Shanghai Comic-con when I attended. I bought the Deathguard Codex while in China, but never played any games.
Cthulhu Toque Selfie
I actually wore this in a meeting at work the other day. We were supposed to wear masks for Halloween. My sister knitted this for me one Christmas, I don't wear it often, but now during the second winter of Covid-19 maybe it is time.
German Beer is Popular in China
Tsingtao, the most famous Chinese beer, was started by Germans or with German help and is in the German style. But this is an actual German beer, though fake foreign beer is thing in China. I got this in Yangshuo which was probably my most popular trip on social media, many of my coworkers eventually travelled to that part of China after I did.
My Best China Photo?
This was taken in a famous garden in Suzhou one of my favourite cities in China. It is actually near the public bathroom. I was waiting for the moon door to be empty, but while waiting for that to happen, I snapped this photo. I tried to make it popular on Pinterest but failed.
CFA® Level 1 Study Materials
For years what I was famous for online was actually study materials. I don't know how many students used them, but I know a lot of people ripped me off so I posted less Level 2 and Level 3 materials. I'm still a CFA Candidate but not for much longer. I think the work requirements have been lessened, I got an email from the CFA Institute about it the other day, but mainly I think they wanted me to fill out a survey.
Living and Drinking in Japan
Only my old school blog readers know I actually lived and thus drank in Japan before I lived and drank in China. I still think my Japanese is better than my Chinese, but I don't use either these days. I think I missed out on a lot of opportunities, but I did live abroad in three different countries and now in the time of coronavirus that is going to become less and less common. This photo was actually from a trip to Japan to visit my friend Dave.
Converted Nurgle Plaguemarine Champions
I'm long overdue to paint the new Plaguemarines but I'm actually working through models from the 90s still. I do buy new models, but I have so many painted plaguemarines, if they didn't keep changing the rules, I'd never paint another one.
More Mud Encrusted Shoes and Socks
I don't know if these pictures ever appeared on my blog or there is some weird search engine crossmojonation going on, but hundreds of people seemed to have looked at pictures of my mud encrusted shoes and socks taken while mountain biking in China.
Another Chinese Dancer
This one makes a little more sense, but why are the male dancers more popular? I spoke with her after the performance, I might have had her email or something, this was long before WeChat. I've lost track of so many people because email and phone numbers change especially from back in my university days but now people have social media and their handle doesn't necessarily change. I suppose I could have tried to look more people up while I was in China, but I reasoned if people stopped writing me back, they didn't want to hear from me again. I know there are people I never want to hear from again.
My most popular Macau photo
I actually liked Macau though I never gambled a single RMB. You actually can't bet in RMB that is part of the scam. You need to convert your money to a currency that you can only use in Macau. The busiest bank machine in the world is the one right across the border from mainland China. I used it, I got cash to buy food at McDonald's.
The Phantom of the Rock Opera
Many, many miniatures are more popular than this one on Flickr. This one of course has sentimental value even if it technically isn't my best work. A lot of the photos that are popular on Flickr surprise me because they aren't ones I even shared on this blog.
Yellow Mountain
This was another one of the few trips I took while a student in Beijing. This is another person I've lost touch with, though I tried to find them and keep in touch. I don't think this was the best photo from the trip, maybe it has a better title or tags on Flickr.
My best Beijing Photo?
This was taken on my trip to the Forbidden City which only becomes more popular and harder to visit, you need to reserve a time in advance. We didn't have to do that, we had 关系 back in those days. Maybe all my trials and tribulations will pay off someday, but I don't think they will.
Shanghai Disneyland Castle
I actually ended up going to Shanghai Disneyland twice. I managed to take some good photos. It is a long day, you spend a lot of time in line. There is an app, but you can also get special passes, that let you skip some of the lines. Even taking the subway there takes a while, at least from where I lived in Shanghai.
Angkor Wat
This was an amazing place to visit, now I hear it has gotten much more popular. This was taken about 16 years ago with my first digital camera. I fear I've lost my technique and knowledge of all the settings on my current camera, all I use now is an iPhone and I just set it on square. Remember when all the pictures on Instagram had to be square? I use square mode because it turns off other fancy features automatically.
Well that was an unplanned waste of time. It took far longer than uploading and sharing a few pictures of beer. These are some of the top 100 or so pictures I've taken and shared online. If you have a favourite you can leave a comment below. This post took so long, WordPress actually logged me out.
This entry was originaly posted on , it was last edited on and is filed under: Information Technology and tagged: Analytics, Flickr, Photos.