November 7th, 2005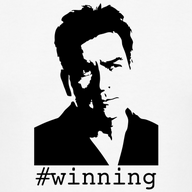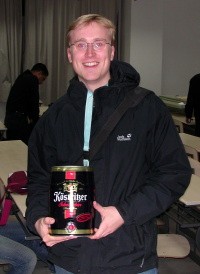 Although I will be missing the actual trial, as I'm going to Xi'an, I wanted to help my team out as much as I could. So I bribed the judge. Bribery has a long and glorious tradition in China. It still can prove necessary from time to time in order for things to go smoothly.
Once I learned our judge was Jorn, a German student, I immediately knew what to bribe him with. Dark beer is rare in Asia, so a mini-keg of dark German beer… …the case is in the bag. I paid 215 RMB for the keg of Köstritzer. That is a fairly considerable sum, but it was too good of fit and made for a memorable start to class.
We are going to drink it when I get back from Xi'an.
This entry was originaly posted on , it was last edited on and is filed under: Asia and tagged: Beer, MBA, Tsinghua.