February 4th, 2006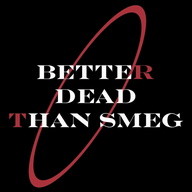 My blog is still not functioning correctly, neither is Mint. I guess I'll install the new official WordPress 2.0.1 release but I already installed the release candidate and it didn't fix my problems.
As my permalinks are busted my blog will fall in the search engines. This isn't that big of a deal, more of an anoyance than anything. However since I have been writing a series of articles on search engine optimzation this reflects badly on me. It is possible things will be fine, but it is more likely this will lead to less of my content being indexed in Google and lower rankings.
One mitigating factor is I have a Google Sitemap working with my blog. Someone wrote a plugin. This along with the concept of pinging could mean that once I and the WordPress crew get everything fixed, Muskblog quickly returns to Google.
My hand written static HTML stuff is of course fine. You can always trust hand written static content. It is only the stuff that relies on JavaScript and PHP that is not working. This is a reason I don't have that much faith in either.
The problem is solved! This version along with a lot of hardwork on my part seems to have things working now. Here is a WordPress support thread about it. I've continued to maintain and update this blog, WordPress 5 recently came out and that upgrade went smoother, you can read all about it or leave a comment below.
This entry was originaly posted on , it was last edited on and is filed under: Information Technology and tagged: Blogging, JavaScript, PHP, Plugin, WordPress.