April 12th, 2006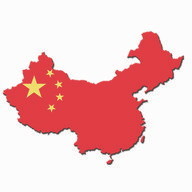 My mother invited my former MBA classmate Danna Zhu to our house in Deep Bay for a couple of days. She hinted she wanted to bring someone so I asked if that was alright. My mother consented and in an instant we had an entire car full of female Chinese MBA students.
They ended up staying a couple nights in Deep Bay with my mother and I. Danna took more pictures of the house in three days than I have taken in thirty years. They also got to meet some of my relatives. Huuna was a big hit and even mean old Fred had a few admirers.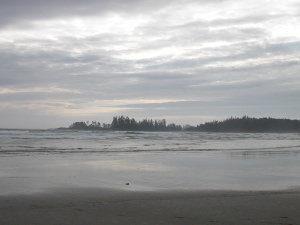 Besides walking the dog several times up and down the street, my classmates Danna, Karen, Ally, and Anni also went to Tofino. We stayed in Whaler's Point Youth Hostel which was very nice. The nicest hostel I've ever stayed in and I've visited my share.
We also went whale watching. We saw two different types of whales, Grey Whales and Humpbacks. These were the first Humpbacks to be sighted off the coast of Vancouver Island this year. In addition to this lucky event they also had good weather for our visit to Long Beach and Cathedral Grove. It was even pretty nice when we drove to Campbell River to see my other Grandmother and to visit my aunty Helen.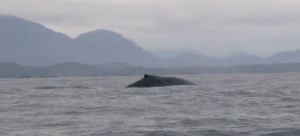 Since Huuna was such a big hit and they could stay an extra day (except Anni) we went to Campbell River, which isn't my favourite place to visit. The weather was really good, but we didn't get to go to Painter's Lodge because it doesn't open for two more days. We did see some bald eagles and visit my Aunty Helen who is the Queen of dogs in our family. She currently has five. Two German Shepherds which she trains for competitions, a Jack Russell Terrier, a Poodle and of course a Rottweiler. She also lives beside a lake.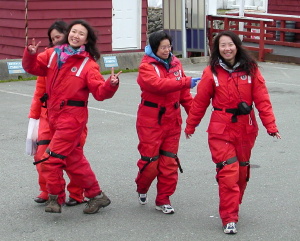 Everyone seemed to enjoy their time, but I was asked twice whether I would attend the graduation ceremony…
Update February 2019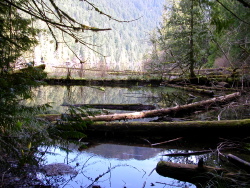 Let the record clearly show I did not attend the 2006 Sauder School of Business MBA Graduate Ceremony. I did not feel well enough nor welcome. I did end up spending four more years in China, I passed all three CFA® exams and I still haven't recovered from what was said and done during my time as an MBA student at the University of British Columbia. I still don't have a post-MBA career either, no amount of blogging has helped, nor has editing and improving the Quality of old posts. Perhaps someday soon someone will finally read some of what I've written and care, but I'm not holding my breath.
This entry was originaly posted on , it was last edited on and is filed under: Canada and tagged: Chinese, Deep Bay, MBA, Tofino.