November 23rd, 2006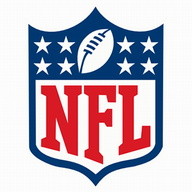 Today is American Thanksgiving, all the Americans and likely the Canadians in the audience know this. So in addition to eating Turkey and spending time with one's family, Americans watch football, NFL football.
There seem to be even more games on TV today than usual, three in total. Every year Detroit and Dallas host a game, but this year Kansas City also got a home game on Thanksgiving. There is always grumbling that Detroit and Dallas get this desirable home game, but statistics have shown they don't always win and at half time of game three the home team is only .500 but leading in game three.
However from the posting title, this isn't about the games, rather the halftime entertainment. John Fogerty, rock and roll hall of famer, songwriter, guitarist, and of late anti-war activist and critic of the Bush administration played twice. He actually flew across the country and gave two performances consisting of medleys of some of his memorable songs.
When he first took the stage I noted he wasn't singing in Dallas. The Dallas half time show sucked, it was pop with a cowboy hat, actually there was no cowboy hats involved, they did have a fiddle on stage. Pantera is more Texas than Carrie Underwood. I couldn't even remember her name, but I remembered she is blond.
Anyway when John Fogerty took the stage I noted he wasn't playing in Dallas, where his criticism of Bush and the war in Iraq wouldn't go down so well and I doubted the networks would let him sing his anti-war anthem "Fortunate Son", which contains the line:
I ain't no Senator's son.
which along with others are now aimed straight at Bush even though the song was written in opposition to the Vietnam war.
Not only did John Fogerty play "Fortunate Son", he played it twice and it was easily the loudest and most emphatic performance of both sets. He really has written a lot of songs that are quite well known and despite playing over half a dozen songs didn't even get around to one of my favourite CCR songs "Cotton Fields". CCR was listed by Eddie Spaghetti as one of the ten most important American rock bands of all time, at number two behind the Ramones. They are often overlooked as they just ceased existing and have never reformed, not even for their hall of fame induction.
John kinda came back to prominence and the public eye with the Vote for Change tour which was an attempt to keep Bush out of office a second time, it was unsuccessful. I wonder if any of the ignorant conservatives online will latch on to this blog posting?
The other thing I noticed was he used a Gibson Les Paul which was red with a sunburst pattern and Marshall amps not dissimilar to someone else I saw play once. If you have thoughts on music or football you can leave them below.
This entry was originaly posted on , it was last edited on and is filed under: The Arts and tagged: CCR, John Fogerty, Music, NFL.