June 10th, 2007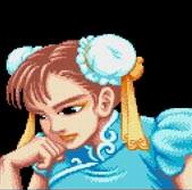 This may be the first time I ever beat it on an arcade standup machine. I spent a lot of time and a lot of quarters playing Street Fighter 2 when I was in high school. I should really own the machine, given how much I've spent. I like the original version, not even the championship edition, definitely not the hyperfighting or any of the mickie-mouse editions and sequels. They are too reliant on mega hit combos.
I was always more of a challenge fighter. There was one machine in the arcade in Duncan and you had to line up to play. I remember inventing a few unorthodox techniques to defeat certain people and overused characters. I started playing as Blanka, but I also used Chun Li, basically anyone without a dragon punch and fireball. I think the all dragon punch and fireball technique is boring and made it my mission to defeat people who relied on one move or character. I sometimes would fight challenges with the big Russian wrestler even though I couldn't do the 360 pile driver. Eric Chang was always better than me especially at pulling off complicated moves, but I played that game all over the world: Vancouver, Oregon, Calgary, Japan, even China.

I can usually hold my own, even though I'm old and out of practice. I was pleasantly surprised to find an old Street Fighter II Championship Edition arcade machine at the little corner store near my house. It has some weird chips in it. These ultimately allowed me to beat the game, though my inability to jump backwards at times hurt…
I won with Chun Li. She doesn't hit very hard, but is quick and can jump high. She has a good throw and a reasonable footsweep. I think for challenge fighting the three most important things are uppercut, good throw, and footsweep, plus of course knowing how to block. I used to footsweep people to death. All the fancy moves in the world won't help you if you don't learn how to block a simple foot sweep. Zangief has a deceptive footsweep.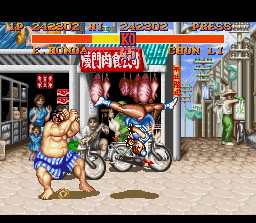 I've beaten the game on consoles and the computer, but the AI isn't as tough and you don't have to worry about unexpected challenges. In China the guy I was playing was on the otherside of the arcade. Eventually people gathered around as a lot of people thought it was funny playing the Laowai. I made a few friends, but eventually ran out of change and had to concede defeat in Beijing.
I got to thinking maybe everything I know about Asian women comes from Chun Li or kung fu movies. She isn't famous for the size of her calves, but if you've ever seen her celebrate a victory she has some really strong looking thighs and a really thin waist. She is also probably a card carrying member of the cult of cute. She wears the Qipao and has a traditional hair style. She might be based off a character in an early Hong Kong Bruce Lee movie…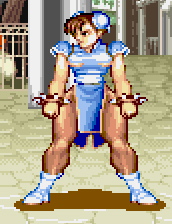 She was amongst the earliest female action heroes in video games. This became a whole trend, now every fighting game has a female character or two. There have been a lot of movies, the whole Laura Croft franchise, Kill Bill, all owe a debt to Chun Li. The earliest female action heroes in mainstream Western Cinema were probably Linda Hamilton in Terminator 1&2 and Sigorney Weaver in Aliens 1&2. Though you could go back to Russ Meyer's "Faster Pussycat Kill! Kill!" or even further in literature, Joan of Arc, the Valkyries and Amazons. But in the realm of video games, which are increasingly influential, Chun Li was a trail blazer. Comics have long had female protagonists from Wonder Woman to She Hulk. I always liked She Hulk more than Wonder Woman she had a sense of humor, she was a reluctant hero, she tried to hold down a day job like Spiderman.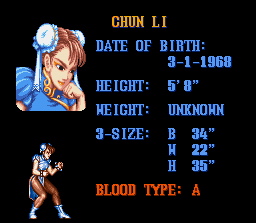 Apparently there will be a new Street Fighter movie staring Chun Li. I've never seen the entire original I heard it was bad… I wonder who will play the leading role? Internet rumors keep saying Jessica Biel, can't they find an Asian woman? I mean there are no shortage of Asian women in the world, or even in Vancouver…
I nicked the big comic style Chun Li picture from a site called Game Hotties, the animated gif was already on my laptop's hard drive. The video game screen shots are from Moby Games and are from various console versions.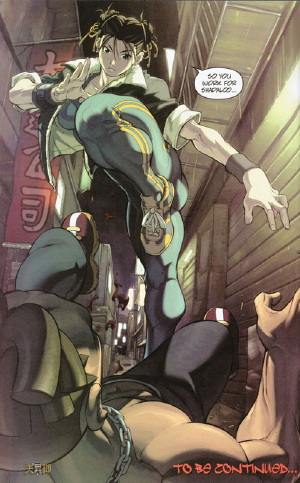 This entry was originaly posted on , it was last edited on and is filed under: Gaming and tagged: Chun Li, Martial Arts, MMA, 健美.