September 22nd, 2008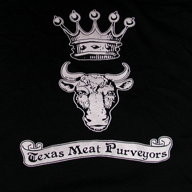 I finally got to see one of my favourite Bloodshot bands play. Of course they've been officially broken up for two years and they are still officially broken up. But they decided to play five of their favourite bars in the good ol' USA, put out an EP to have some new swag to sell, and of course print up shirts. I went down on Friday after work with my mom and sister. They mainly were there for shopping at outlet malls and Target. But I'm not turning down a free ride.
The next day I went to see the Seahawks and got another free ride home.
The show was great. Lots of energy, lots of fast picking, lots of harmonies, and crowd energy. They have a lot of attitude and a lot of talent. Though they are known for some of their covers, Bill really writes some clever lyrics. They played some songs I hadn't heard before including some new originals and covers.
Here is a YouTube clip from earlier in the same tour I believe. The second song in particular is very amusing, my sister liked it.
They still have an official webpage, a MySpace page, and may well be signed to Bloodshot, but I don't know if they'll ever release another full length or come up North to Canada.
I have been living in China so I haven't been seeing many shows, but now I'm back in Canada, unemployed and updating old blog posts to try and increase Quality and Utility if not Economy. If you love meat or purveyors of fine tunes you can leave a comment below.
This entry was originaly posted on , it was last edited on and is filed under: The Arts and tagged: Concert, Music, NFL, Seattle Seahawks, The Meat Purveyors.