April 24th, 2009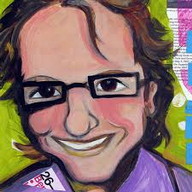 Last night at the Brad Feld VS Bootup Labs event, Basil Peters had his book mentioned twice, so after seeing he commented on Brad's blog I went to Mr. Peters website and caught a glimpse of some of the great content he's made available which will be of use to entrepreneurs and wanna-be VCs or those who are just curious how things really work behind the headlines.
I've written about Venture Capital even though I've never worked in Venture Capital. I've also written about being an Entrepreneur even though I've never started a business. Someday I'll have to get some skin in the game, but right now I try to help people start and grow businesses in Vancouver's inner-city. Far far from the fancy boardrooms of Silicon Valley, even Yaletown seems a world away rather than a few blocks. Yesterday was even Welfare Wednesday so things were extra chaotic.
Guy Kawasaki and his meager written output got a brief mention last night and as if on cue, he has a blog posting about a tool to create a term sheet online. Some entrepreneurs worry too much about term sheets and not enough about finding the right fit between the entrepreneurs, the investors, the directors, and the advisers.
This entry was originaly posted on , it was last edited on and is filed under: Entrepreneurship and tagged: Basil Peters, Brad Feld, Venture Capital.