August 28th, 2009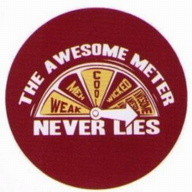 I ran into Lani from CAN/Fearless Media today at Waves in Chinatown. We sat down for a coffee and shot the shit and ended up talking about guitarists. Despite not being the second coming of Leo Kottke, I play some guitar and am something of a student of the instrument. I ended up telling him about some pretty amazing and unique guitar players, four of which I promised to collect video of and give to him. They also are all featured along with Leo and others on a series of mixes I made entitled "Guitarists who don't suck".
Harry Manx
I saw him play at the Silverton Tavern a while ago. That venue doesn't exist under the same name, to continue the theme of Vancouver live music venues that are no more… Harry lives on Salt Spring and is on True North Records, he's a pretty fine lap steel guitar player.
Robert Randolph
I haven't seen Robert live. I missed seeing him and the Word at Richard's because I wasn't hip to the hop. I learned about Robert while living in Japan. Live at the Wetlands is an amazing live album debut. He's wowed crowds at festivals and he's appeared on TV even was in Whistler. He still tours so if you wanna see someone play a 13 string steel guitar like no one else, check him out.
Bob Log III
I have seen Bob Log. I missed him at the Pic, but I caught him at Pat's and he had a big influence on my own guitar playing. He played with R.L. who also inspired me along with Cockburne and JJ Cale to ditch the pick for good and I've been rethinking my playing with almost all slide all the time. I don't strum like Bob, he has this crazy flicking thing going on some times. He plays so damn fast.
Junior Brown
There are guitarists, then there are guitarists. Junior Brown makes other people want to give up the instrument or at least look at it in a whole 'nother way. He was a guitar teacher and maybe his music is a bit hokey, but he's got licks no one else ever thought up and he plays the Guit-steel or however he spells it. Good enough for the Gap and some salsa ad, good enough for me.
Fuck he can play!
It is many years later now and guitar playing is one of the things I gave up to finally study the 1000s of hours it took to pass all three CFA® exams. I can't say it was worth it as just like after my last MBA exam I just ended up unemployed back in Deep Bay living with my mother. If you have a guitarist to recommend or advise on finding a job when you are old and over educated you can leave a comment below.
This entry was originaly posted on , it was last edited on and is filed under: The Arts and tagged: Bob Log III, Guitar, Harry Manx, Junior Brown, Robert Randolph.