September 23rd, 2009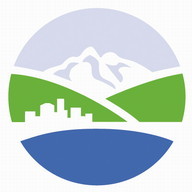 Today is the day, Welfare Wednesday, it is estimated that several hundred thousands of dollars are spent on illegal drugs on this one day in Vancouver's Downtown Eastside. I've been working down here for a while now so I've seen them come and go, but today there are even more drug dealers out than normal.
One it is the weather, today is a very nice day in Vancouver for late September, shorts, skirts, and t-shirts. Two the drug dealer uniform has become beyond predictable. If you want to spot the dealers they are cleaner, better dressed, fancier haircut, and nicer cellphone than their clientele. To make them standout even more they've taken to dressing like wannabe MMA fighters. They wear the brands Affliction, Tap Out, Silver Star etc. that the UFC and its fighters have made famous.
Ethnicity doesn't matter, different gangs control different streets and corners. Our alley is supposedly controlled by the United Nations gang, it is one of the most valuable pieces of real estate for the drug trade. I walked along East Hastings from Columbia to Carrall and every drug dealer stood out like he was wearing neon, even in the alleys they all had on the same few brands of clothing. They have their low level scouts positioned at the ends of the block with their main dealer and holders and couriers bunched in the epicenter. Their clientèle help warn them when the cops are coming. My co-worker Lani is particularly fascinated with their inner workings, but you could get a dozen or more men any old time and four times as many today on possession with intent to distribute if the police wanted to…
In other interesting news, the bottle depot closes at noon on Welfare Wednesday.
BOB eventually shut down and Vancouver has changed a lot but the drug probable has not gone away. I'm once again looking for a job so if you have leads or thoughts on Vancouver's drug scene you can leave a comment below.
This entry was originaly posted on , it was last edited on and is filed under: Canada and tagged: DTES, Vancouver.