January 20th, 2010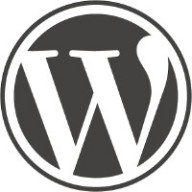 Ask yourself do I really, really need to upgrade? If you don't, don't upgrade most times it is more work than it should be especially if you've had your blog online for years like I have.
Backup your database. It tells you to do this, but really do it. Not just an export of the data from WordPress itself but some backup from your host. If your host doesn't let you make quick easy free backups of your database, get a new webhost!
Write down your current version of WordPress. You may have to roll back so you need to know where you came from. Plus if you haven't upgraded in a while, you may have to make a number of modifications for different fixes and releases. WordPress has archives of old releases so you can roll back.
If things don't work, delete plugins. This is a usual source of upgrade headaches, some plugins are not well maintained nor were they designed necessarily for the current version of WordPress. As WordPress has developed, more features are built in so you need less and less plugins.
Beware the database language encoding issues. Next to bad plugins or necessary changes to themes, the biggest problems I have is with my database having non-latin characters in it and my desire to keep them displaying correctly.
You may need to update PHP, MySQL, or some other server library, this can put an end to your WordPress upgrade if your host won't do so, of course you could get a new host, or you could ask yourself again, "Do I really need to upgrade WordPress?" Ignore the box at the top of the dashboard.
Although I am no longer running the latest version of WordPress, I have installed Disqus which works fine with WordPress 2.7.1 which is what I have installed for the most part. I've retired a few more plugins and my latest comments seem to be a lot different than I remember. We'll see if Disqus leads to more comments. Someone leave one and see if it is easier to comment, also let me know if you notice any other weirdness.
This entry was originaly posted on , it was last edited on and is filed under: Information Technology and tagged: Disqus, MySQL, PHP, WordPress.