September 14th, 2010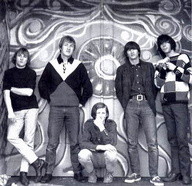 Is getting back together!
I wish it would have happened six or seven years ago, when I was younger and a bigger fan of music perhaps, and had no debt… But the legendary Buffalo Springfield are getting together to play the Bridge Benefit Concert just outside of San Francisco.
If you're still not cluing in how amazing this is, Buffalo Springfield are one of the best bands ever, they are the only band perhaps to spawn three solo careers that produced number one songs. The band originally had five members, two of them have died, Bruce Palmer and Dewey Martin. Both were important to their sound, Dewey even sang lead on at least one track. However it is the three guitarists that make Buffalo Springfield famous, they were also the principal songwriters, they were also very competitive which lead to the band's breakup after only two years and three albums, all of which Neil Young called "disappointments".
The other two lead singers and guitar players and arguably more important and some even argue more talented than Young are Stephan Stills and Richie Furay. Stephan Stills went on to have a solo number one hit song, he was in a band that out drew the Beatles in their heyday, he and Neil have worked together on and off, he even has his own signature Gretsch guitar.
Richie Furay who sang a lot of lead, including most of Neil's songs on the first album, as Neil's voice was considered too weird, also played guitar. He went on to have a number one hit, with his band Poco. All three are in the Rock n' Roll Hall of Fame, Neil has been inducted three time, Stills twice, and Furay at least once.
The Bridge Benefit Concert is an annual concert put on by Neil Young to raise money for the Bridge School which he and his wife founded after their child was born "with severe physical impairments and complex communication needs". Neil has continued to raise money for the school and call in favours from his various friends and admirers in the music and entertainment industry. Apparently he still has Richie Furay's number and though he famously missed the Rock n' Roll Hall of Fame Induction for the Buffalo Springfield he did express a desire in song to play together one more time.
It is too bad he waited 42 years, but I'm curious to hear how they sound. They did a lot of harmonies and traded guitar and lead vocals. They were also famous for playing really long jams… Some of the Bridge Benefit performances have been released on CD and or iTunes. Neil records just about everything he plays live, so maybe I'll get a chance to hear the band, but I can't afford to attend in person and it'll undoubtedly sell out quick.
I found a clip from their show, it is recorded by a fan in the audience. I used to follow music more closely but I've been living in China and I've gotten old. I also focussed as much as I could in the last five years on passing all the CFA® exams. That didn't work out so well as I'm still looking for a new job, but I'm using my "free time" to improve the Quality of this blog. If you have thoughts on Buffalo Springfield you can leave them below.
This entry was originaly posted on , it was last edited on and is filed under: The Arts and tagged: Buffalo Springfield, Music, Neil Young.