November 24th, 2010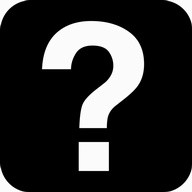 So after telling this tale to Dave prior to the last UFC PPV and confirming just how amazing this set of accomplishments was, it was requested that I type it up for the benefit of those who have less time to waste online looking up football quotations. That's how I originally found out some of this information.
What if I asked you to name someone who played in two of the major US pro sports leagues? That's easy right, Deon Sanders and Bo Jackson both played baseball in the same season as they did football. Impressive feats still to this day, but what if I asked you to name someone who played in both the NBA and the NFL?
What about someone who was able to successfully change positions from defense to offense in the NFL? Again Deon Sanders and some other modern day cornerbacks have done this in the NFL, but I'm talking going from playing Defensive End one season to playing Wide Receiver the next. Can you name someone who's done that successfully in the NFL?
How about a player who got into a contract dispute with his NFL team and said screw you, I'll go play in Canada? This actually happened more back in the day, usually a player wasn't drafted or given a fair shot down South, went on to have success in the CFL then went back South to the NFL, think Warren Moon, Doug Flutie, or even Jeff Garcia. But can you think of someone who went the other way and stayed North until his playing career ended?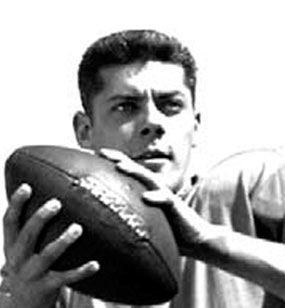 What about someone who won championships in different sports? Can you think of anyone with a ring in two sports, even an owner?
How about holding records in multiple leagues? Warren Moon probably still does, some still think he was the best pure passer of all time, he and Theismann and others who played North of the border think their CFL stats should not be so easily discounted in hall of fame consideration. Even if the best US college team would probably beat the Grey Cup champion most every year, the CFL has helped a lot of QB's careers.
How are you doing so far? Batting 1.000?
Here is an easy one, name someone who has coached in both leagues? Marv Levy right? Great coach labeled with never winning the big one, ie the Superbowl, but there are others. Can you think of another NFL coach who coached in the CFL? How about one who coached in the Grey Cup and the Superbowl? How about one who played in the Grey Cup, coached in the Grey Cup and the Super Bowl? How about someone who played in the NBA, the NFL, and the CFL? How about someone who played in the NBA, the NFL, the CFL, coached in the CFL, and the NFL?
Still trying? This resume belongs to none other than Minnesota's Bud Grant! He played multiple sports in high school and university, was drafted and chose to play for the home town Minneapolis Lakers, but presumably due to lack of playing time on the championship team of the time, decided to give football a go and switched to playing in the NFL at defensive end where he was also drafted in the first round, something like 14th overall. Then after doing that for a bit decided maybe he'd play Wide Receiver. Then he felt he wasn't getting paid what he was worth so he went North and played for the Blue Bombers. Supposedly he still holds a CFL playoff record of 5 interceptions in a single game. Remember he was an offensive player primarily by this time. He then started coaching the Bombers. He took them to several Grey Cups. The Minnesota Vikings wanted to hire him away to coach the expansion Vikings, but he turned them down to stay in the CFL. After another season or two he finally accepted the Viking's head coaching job where he was the first person to lead his team to four Super Bowl appearances. Bud continued to coach the Vikes until 1983 when he retired as one of the winning-est coaches in history, with over 100 wins in the CFL and the NFL.
So if you win any money off all this information, be sure to cut me and Bud in eh? He has a Facebook Fan Page naturally.
This entry was originaly posted on , it was last edited on and is filed under: Sporting Life and tagged: Bud Grant, NFL, Trivia.