January 6th, 2011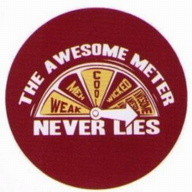 There are a number of ways you could enjoy my favourite music. You could pop by and listen to some sides on my stereo which is back to fully functional, or in the past you could have taken a peek at my loved tracks and most frequently listened to artists on Last.fm, but I've since embraced Apple Music. I also wrote a lot of PHP visualizing and exploring my record collection and music meta data, but I think a lot of that has stopped working and now over 12 years later, I don't seem to have time let alone desire to code in PHP.
Below are listed for posterity, the songs that I marked with five stars in iTunes and loved on Last.fm, but yeah eventually even I stopped using that service because it doesn't get along with Apple Music.
9 Years Later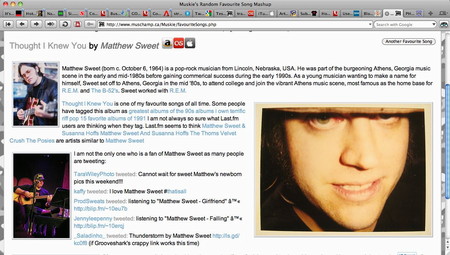 And I finally decided to rate another song five stars in iTunes/Apple Music. The song I finally decided to give this rating to was "Leave Something Behind" by Sean Rowe. This is the song that plays over the closing credits of the movie, "The Accountant" which I saw on a plane flying between Canada and China. I like it and bought it online. Several years later I finally decided to rate it five stars.
12 Years Later (Not Five)
Now that I've been using Apple Music for a couple years, the algorithms recommend me a variety of songs, artists, and albums to listen to. One artist that I've gotten heavily into is Lucero and one song in particular I kept listening to over and over until I finally gave it five stars.
I still make mixes, CDs not cassettes, but mainly I make playlists, but I keep many of them to 80 minutes or less and one I worked on for years is called "Time Was" my sister didn't like it. But not only did it feature the above song, it also features a host of time titled songs and one of them I also decided to rate five stars, because how could I not? But why make it so I can't embed your video on my website David?
The original list is below:
If you still need more awesome? Let me direct you to my main music page, I've been growing my concert t-shirts collection. If you have a favourite song listed above, you can leave a comment below.
This entry was originaly posted on , it was last edited on and is filed under: The Arts and tagged: iTunes, Last.fm, Music.