January 7th, 2012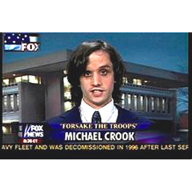 Last night while lying in bed I finally broke down and read an article on Rick Santorum. The article was in the Globe and Mail and was entitled "Rick Santorum: A Republican menace or a messiah?"
I had just gotten through updating my most popular blog post of 2011, when I was confronted with another example of someone who had online reputation management issues. This post isn't about politics, certainly not Rick Santorum's politics. Rather more interesting to me was what was done with his last name by folks he had offended, annoyed, or otherwise pissed off.
Google Bombing
The most famous example in the English language of Google bombing is of course George Bush another right-wing American politicians but there are some very famous examples online in languages other than English. A Google Bomb is a co-ordinated effort to link to a webpage, using very specific link text, often with critical or humorous intent. Google bombing is another example of the power of search engines, particularly Google, but also an example of the power of self publishing and search engine optimization techniques.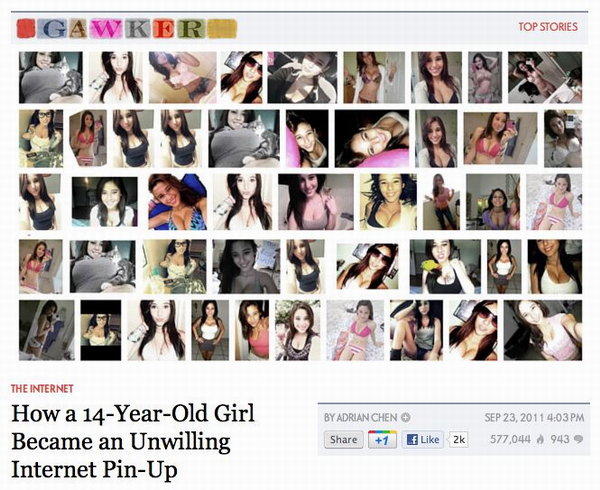 Angie Varona
I'd actually forgotten the name of the latest teenager I read about who regrets posting stuff to the Internet, but I looked up Angie Varona again. I tried to avoid reposting any of the pictures she now regrets putting online, but I did wonder last night if you can get sued for posting a screenshot of another website. Generally when a lawyer contacts you about something you've written online it is bad news, but not always.
The other thought I had after reading more about Angie Varona on Gawker was some people get paid for researching dubious content online, yet another career opportunity I missed out on.
Social Media is Dangerous
What you post online can definitely have a major negative impact on your life. It doesn't matter if you tell the truth or if you said something in confidence or even if your photos were password protected. Tweets, texts, and candid snapshots can spread at the speed of thought. It would be nice if fellow human beings showed a bit more compassion and forgiveness, but based on my own life I don't expect much of either anymore, certainly not online from the bottom of the barrel of humanity. There is definitely a downside to being Internet famous.
Little is private in your life anymore with modern communication technology. The world of checkins, likes, and timelines will make it even easier for your future boss or your next date to learn stuff you'd rather forget. Don't be like Rick Santorum, Angie Varona, or even myself, read the recommend best practices or just step away from your computer and cellphone before you post anything in anger or while inebriated.
Sharing isn't always Caring
Stop me if you've heard this one before, but some female American teenager posted something online that went viral and now it has "ruined their life". This isn't big news anymore. In Vancouver we had the Stanley Cup riots which I wrote about, along with many, many, others. The consequences of the alleged rioter's actions are still playing out online and in the legal system. This week in BC some teenagers allegedly drugged and raped a girl, while others watched and filmed the entire event, then shared it among their 'friends' and eventually a whole lot of people through social media. The legal system may have determined they have not committed a crime.
It isn't news that people still make poor decisions. And maybe it isn't news that people don't learn from their own or other's mistakes and have to instead "ruin their life" by making outrageous statements, or committing morally bankrupt acts, and then sharing the details with a few 'friends' online via their smartphone. It isn't news when these pictures start popping up in your Facebook Timeline or on the smart phones of acquiescences and strangers. This is the new societal norm. People are still adjusting to it, but clearly some folks aren't adjusting fast enough.
It isn't just the 'bad people' that get hurt.
Your Personal Life VS Your Professional Life
Another American has done something questionable posted about it on the Internet only to have it become an international issue. Why is it so often Americans? Chinese people do stupid stuff all the time that ends up on the Internet but America has a very loud and aggressive mass media which amplifies things. I speak of course of Walter Palmer, a dentist who felt the need to fly to Africa and kill a lion. It is no secret in Canada that rich Americans fly into a country just to kill stuff, Brock Lesnar hunts in Canada regularly, but apparently this dentist killed the wrong lion, a lion beloved by tourists and first lured it out of a national reserve.
Many many animals have been shot and killed by guns. Most don't get eaten, many are killed illegally but now with social media, your prideful pictures taken with your kill can spread wider and faster than you ever imagined, and apparently some people frown on flying to foreign countries, luring animals out of animal sanctuaries and killing them. Perhaps best not to brag about it online.
Online Reputation Management Best Practices
If you have any advice about online reputation management or a cautionary tale you wish to share you can leave it below.
This entry was originaly posted on , it was last edited on and is filed under: Marketing and tagged: Angie Varona, Online Reputation, Rick Santorum, Social Media, Walter Palmer.