June 17th, 2011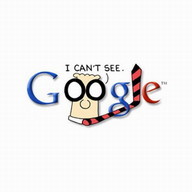 Online reputation management or at least monitoring your own name online using a tool like Google Alerts has become more and more necessary. It used to be vanity or perhaps curiosity that led to people googling themselves but now given the many notable examples of bad behaviour online, it is a necessity especially if you area  job seeker.
If you already had Google Alert set up for your name, Google added little that will be of use to you. Supposedly they plan to offer advice on how to approach websites and webmasters to ask them to remove content people don't like that is being found online when people search for someone's name. Good luck with that! The reason this is such big news in Vancouver, British Columbia is we just had a very large riot where a lot of dumb people did a lot of stupid stuff. To make matters worse lots of people filmed it, professionals, amateurs, bloggers, teenagers, the cops. Even worse for those involved was the use of social media to both spread the pictures and to identify the people in the pictures.
For some it is even worse than that as they were moronic enough to update their own social network status bragging about smashing and looting stuff in downtown Vancouver. Some people don't think civilian surveillance should become the norm. There are already a lot of security cameras in most urban centers even if the cities themselves aren't watching you, private businesses are. But what really removes privacy is phones in cameras, people take their phone everywhere.
That said, there are definitely going to be some individuals who need to use Google's new service and heed warnings about the dangers of electronic communication. Some of them live in the Greater Vancouver area and go to high school. Or at least used to as some people got arrested/expelled today and more arrests will likely follow after the asinine behavior exhibited for the entire world to see. Websites have been set up both by the police and by irate citizens to name and shame those that participated in the riot. No new tool from Google or well worded email is going to get these people's names and faces off all the places they've ended up now.
Greater Vancouver Dumbasses
You have to wonder why people do the things they do. I know I've spent uncountable hours wondering just that and there just is no answer for some people's behavior. Jason Li is a common name in Vancouver. I remember the Micheal Crook fiasco, another Micheal Crook from another country took unnecessary abuse over that. It has now been about 24 hours since I published my original post-riot blog entry. I've kept adding links to it and there are one or two more I've been meaning to add, but it will be interesting to see where the blame gets placed, the Mayor's Office, the Police Department, the Downtown BIA, Granville Street Entertainment District, Surrey?
More on social media, rioting, and Vancouver
Additional thoughts on social media and privacy
WordPress notified me that this was the most popular thing I wrote and published in 2011 on Muskblog. My cursory examinations of keyword referrals wouldn't have led me to guess this, but maybe this post got a lot of hits around the time of the 2011 Vancouver riots. It didn't generate as many comments as some other posts such as my wonderful experience upgrading to Mac OS X Lion.
I came across another cautionary tale of youth posting on the internet, in this case photos of themselves wearing skimpy outfits. The girl in question, Angie Varona, regrets her actions and claims it ruined her life.  She recently turned 18, apparently she posted the pictures when she was 14 to an image sharing site and claims her account was hacked.  Now the photos are all over the Internet.
Warning the link to the story is on ABC News and that website has to be the worst behaved major media website I've ever visited. It will start playing video, pop up adds for Microsoft, and generally load and render annoyingly on my computer and likely yours.
If I am part of Generation X and those that grew up with the Internet always available are Generation Y, then the next generation, Generation Z, well lets just say the Z will stand for "zero privacy".
This entry was originaly posted on , it was last edited on and is filed under: Information Technology and tagged: Google, Online Reputation, Social Media, Vancouver.