August 12th, 2012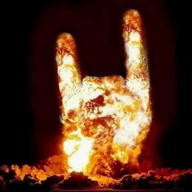 The TSN announcing team commented that it was sad that the Gallagher Brothers couldn't put aside their differences for one song during "Wonderwall" but no mention was made of Dave Davies during "Waterloo Sunset". Before the British Tabloids had the Gallagher Brothers to write about they had the Davies Brothers.
Dave Davies arguably invented the distorted guitar sound or at least was the first to bring it to mainstream prominence with the riff to "You Really Got Me". The Kinks, the band Dave Davies started that his older brother Ray joined is considered by some to be the third best British Invasion band, but some even claim it was the best British rock band. Although the band feuded they stayed together until the 80s producing radio hits in three decades. They left behind an often overlooked songbook which a lot of 90s alternative and indie musicians have mined.
The Kinks had five Top 10 singles on the US Billboard chart. Nine of their albums charted in the Top 40. In the UK, the group had seventeen Top 20 singles and five Top 10 albums.
Ray Davies tried a little too hard to get the crowd to sing along, but the non-Kinks were a highlight for me, only the not-quite-Queen topped them, though I also liked Muse who were surprisingly heavy with plenty of pyro. I was disappointed not one British Heavy Metal band was included especially since tired dance/pop was featured and what I really, really, didn't want was a Spice Girls reunion. I would rather have had Motorhead or Black Sabbath or Deep Purple.
They had pogo-ing punks in the opening ceremony, maybe Brazil will invite Sepultura or Soulfly to their ceremonies. They claimed the athletes were a mosh pit, people don't mosh to the Spice Girls.
I figured I wouldn't be the only one questioning who was included and who was left out of the Olympic ceremonies given they had the entire history of British popular music to choose from.
Perhaps Ray should have played "Victoria" instead of "Waterloo Sunset" though the latter is such a London-centric song. Apparently NBC decided to edit Ray Davies out of their broadcast, sheer ignorance. If you have thoughts you can leave them below the YouTube video.
This entry was originaly posted on , it was last edited on and is filed under: The Arts and tagged: Dave Davies, Liam Gallagher, London 2012, Noel Gallagher, Ray Davies.