June 4th, 2015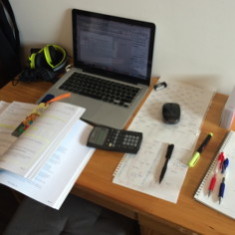 While lying in bed unable to sleep, but not wanting to study anymore, I decided to get out of bed and update my blog for the first time in a long while with some inspirational quotations from my collection. Often during the long lonely nights the words of the long dead and the still kicking give me comfort. Hopefully with yet another CFA® Exam drawing near, someone else will find inspiration in these words.
It's always too early to quit.
Be so good, they can't ignore you.
You can't build a reputation on what you are going to do.
The only function of economic forecasting is to make astrology look respectful.
The way to make money is to buy when blood is running in the street.
Finance, like time, devours its own children.
They say that's money,
Can't buy love in this world,
But it'll get you a half-pound of cocaine,
And a sixteen-year old girl,
And a great big long limousine,
On a hot September night,
Now that may not be love,
But it's all right.
There are better things in life than alcohol, but alcohol makes up for not having them.
If suffering brings wisdom, I would wish to be less wise.
It is better to have a permanent income than to be fascinating.
I posted these with an eye towards CFA Candidates. I myself am still a CFA Candidate after all these years, I even managed to pass all three exams, but I can not say it helped my career. If you have any inspirational quotations or career advice you can leave it below.
This entry was originaly posted on , it was last edited on and is filed under: The Good, The Bad, & The Ugly and tagged: CFA®, Quotations, Top 10.