October 27th, 2015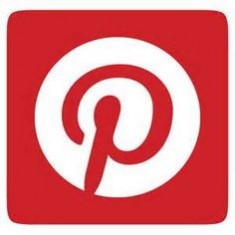 I've been using Pinterest for quite a while, not as long as my sister or my cousins, but quite a long time. I'm not your typical Pinterest user, I'm not female, I'm not American, I'm not even trying to sell anything. However I have a website and Pinterest considers me a business. Pinterest sends me several emails a week letting me know my most popular pin and encouraging me to check out my analytics and become more popular.
I doubt I'll ever be popular because I don't focus on the most popular categories on Pinterest which are as follows:
Food & Drink
DIY & Crafts
Home Decor
Women's Fashion
Inspirational Quotes
Health & Fitness
Humor
Travel
Technology
Hair & Beauty
Obviously some of those are right out but I do have hobbies, I post quotations, I even try to be healthy and fit, alas my sense of humour does not always appeal to everyone but this blog definitely touches on travel and technology. So despite being a male Canadian I'm more popular on Pinterest than I am on Twitter, which I've been a user of considerably longer.
Pinterest VS Twitter
Besides one being visual and the other being text focussed, the biggest difference between Pinterest and Twitter is old pins can remain popular or return to popularity even years after originally posted. On Twitter if a tweet does not get retweeted or favourited in the first few hours it is unlikely to ever be read, but on Pinterest people search and sometimes a person will find one of my boards and re-pin the hell out of it. Pinterest actually has mechanisms to prevent someone from cloning your board.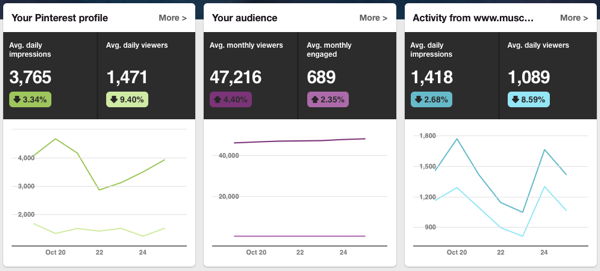 Quality trumps Frequency on Pinterest
Some weeks I am more popular than other weeks. It doesn't seem to matter how much I pin, what matters is if someone with a lot of followers re-pins something. Sometimes one person will re-pin a picture and then many other people will re-pin it. One off re-pins are nice but what I prefer is when someone follows one of my boards. Personally I think it is better to follow a board rather than a person. Pinterest used to have a strict no nudity policy but now that seems to have gone out the window and there is definitely NSFW pictures on Pinterest, but supposedly porn is not allowed, so be careful who you follow and maybe just follow their best board not everything they post…

Image hosting matters for Pinterest
A lot of what I pin does not come from my website, in fact I try to host my images on Flickr now so even when I do take pictures from my travels and post them to Pinterest, the traffic is credited to Flickr not me. I don't think Pinterest users clickthrough near as much as Twitter users or even Facebook users do. A lot of Pinterest users just click like or pin and stay on Pinterest, often they don't bother to change the description when they re-pin. I don't even think the perfect description matters and Pinterest does not suffer near as much from hashtag spam as Twitter and Instagram do.

"My Pins" are those hosted on Muschamp.ca
Since I post so many images from other people's blogs that I follow or from sites like Flickr my most repinned pins are a lot different than what is popular just on Muschamp.ca. I'm not sure if 'Power Pins' is a better metric to track than straight up re-pins but doing well in search helps a pin get found, so I do experiment with different styles of descriptions for my pins and re-pins. My all time most popular pin is a joke I saw on Instagram.

Pinterest has a social graph too
My audience's interests have changed over time. I think because I have a lot of male followers my data is a lot different than the average pinner. I get people who are interested in travel and photography, but a lot of people who follow me like history and quotations. This data seems to change frequently too.

Pinterest wants that remarketing money
If I was selling something, what my audience is interested in and the websites they spend time on is valuable information. Many of these websites such as WordPress.com or YouTube I could advertise on. Flickr and Pinterest had a spat early on, but unlike Instagram they worked things out. Instagram is part of Facebook now and is very much a walled garden but it was possible to liberate images from Instagram using a third party website now I'm not so sure it can be done.
Optimizing Blog Posts for Pinterest
I'm going to conduct a little experiment in the near future to see if I can not become a little bit more popular on Pinterest because I do have a lot of travel photos, which I could recrop into a more pin-able ratio and describe carefully. Apparently 735 by 1102 pixels is optimal but I think twice as tall as wide is just easier to remember. Just holding your iPhone upright gets you the almost perfect twice as tall as wide Pinterest ratio.
Does anyone else have any Pinterest popularity tips they'd like to share, you can use the comments section below. My initial experiment was not a resounding success but I've tried to include taller than they are wide images in my many travel posts with limited success. WordPress 5.0 does not like images taller than they are wide floated beside text.
This entry was originaly posted on , it was last edited on and is filed under: Information Technology and tagged: Analytics, Pinterest, Popularity, Social Media, Twitter.