November 26th, 2005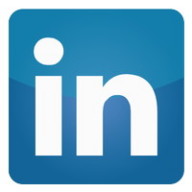 This morning I helped the husband of the TA for my Theory of Investment class prepare for his upcoming job interview with the British Embassy. When I was back at Sauder I went to a number of PDP events and was pleased to learn that I knew what was what when it comes to resumes, cover letters, and interviews. I credit the co-op program of the Computer Science Department at UVIC for that. Of course I tried to help fellow MBA classmates as much as I could…
In other news, I'm becoming more famous or should that be infamous Three Amigos style for my blogging activities. Fortune Magazine's Business Innovation Blog was only too glad to link to my interview with members of Baidu's research and development staff. They quoted me and put up a picture of me and everything. Just like I was Bill Gates or Boris Mann or someone else impressive.
I'm so much less efficient on random windows machines in internet cafes it is a bad joke. You can totally understand why people hate computers if all they've ever worked on are Windows machines.
Although the death of my hard drive will set me back, I've once again started inviting more people to become LinkedIn.
Sacha Mallais one of the owners and a senior developer where I used to write code for a living, Global Village Consulting wanted to link in to me. This is not a new phenomenon, Luis a classmate at Sauder had done the same thing pointing out I had the largest network of our class at the time. Now I think Raul would have to be the LinkedIn king of Sauder. I could increase the size of my network, but it is quality and not just quantity that is important. I already have a bunch of leafs.
These aren't necessarily bad people. They are my friends and associates and classmates and what have you, but they joined but did not take advantage of the system as it was intended. As a result they have one connection and it is me. Some of my most valuable connections I made outside of work and online. I've given out and received an ungodly number of business cards while in China. I'm once again very popular with my classmates and will selectively begin adding them to my LinkedIn network.
Now I'm LinkedIn to Sacha, Steve, and Chuck completing my GVC Senior Developer trifecta. I'm still not LinkedIn with Leon, but we haven't talked much ever since I stormed out of GVC World Headquarters when he refused to let me sing while working. ;-)
Note the above paragraph is a joke. I included a smiley but some people still have trouble distinguishing humor so this paragraph is for their benefit.
One more theory of mine regarding LinkedIn was that of critical mass. While talking to Ian Christie, I hypothesized that once your network was significantly large, people would be petitioning to join it rather than you having to actively invite people. We kinda decided to take a wait and see approach, but he is a big fan of LinkedIn and blogs. He advocated all Sauder MBA students to start one for branding and self promotion. I have to say he was ultimately correct. My blog despite being eclectic and very personal, has drawn attention to me.
By writing about something I know a fair amount about, such as Search Engines, I was able to get my picture featured in an online publication of Fortune Magazine. Now if only I can parlay that into a job…
This entry was originaly posted on , it was last edited on and is filed under: Information Technology and tagged: Ian Christie, Job Search, LinkedIn, Networking, Sacha Mallais.